Today's older adults are healthier, more active and more discerning than ever. When you begin your research for Christian retirement communities, your accommodations will be one of your primary decision factors. Your options will include: duplex living, standalone one or two bedroom dwellings, one room studios, two room apartments, a private room or semi-private rooms, single family homes or a cottage. The setting may be in a historical part of the city, a countryside setting or in the middle of a highly populated community.
Another deciding factor when choosing a Christian retirement community is your living options and healthcare needs. The staff to patient (resident) ratio; registered nurses, licensed practical nurses or certified nursing assistants. What type of living arrangement and care do you need:
Senior Centers – offers daily opportunities for socializing

Other healthcare needs may include: memory care, home health services, hospice, laboratory service, wellness programs, or therapy services. Many communities also offer respite care, temporary or permanent as well as rehabilitation, either temporarily or permanently.

Consider the activities that interest you, such as bingo, shopping trips, crafts, table or board games, fishing, exercising, ice cream socials, nature walks, or popcorn and a movie.

You will want well-maintained social gathering areas, a well-stocked library, computer stations and 24-hour security and controlled access to your neighborhood.

Your unique needs may be a smoke-free environment, priority access to higher care levels, transportation when you need it, and an emergency nurse calling system with a nursing staff on duty 24 hours a day, seven days a week.

Christian Environment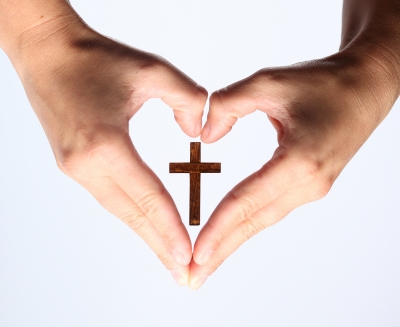 Christian retirement communities share common beliefs. The social interaction, spiritual growth, emotional security and physical assistance are pivotal factors for you to consider when searching for your new home.
As a part of a normal week your spiritual activities may include: regular chapel services; Bible studies, community service, scheduled communion services, devotional time, out-loud prayer, and a chaplain, priest or minister on staff. You want a serene place for reflection and prayer.
The Christian community adds greater meaning and purpose of life and a focus upon others rather than self. Most Christian retirement communities welcome all Christian faiths. The employees and volunteers should embrace the concept of service to others as a way of living out the example of Christ.
Retirement Living Costs
Your living expenses will vary depending on the type of Christian retirement community you select and your healthcare needs. The key is to know yourself, what you want and your budget, whether you have a pension or other investments; or if you depend on Medicaid or Medicare.
It is imperative to start by thinking about and listing the aspects of your life that are most important to you. You should tour or visit your top three choices. See if the environment meets your needs. Attend a church service and talk with the residents. You will quickly discern if this neighborhood is for you.
The core beliefs of the Christian retirement communities should be rooted in traditional Christian values and provide senior adult living experience in a manner that glorifies God and maximizes your quality of life.
Return from Christian Retirement Communities to The Best Places to Retire Home Page