Great Places for
Single Seniors to Retire
While there are great places for single seniors to retire to, have you chosen your new home? Where will it be? Imagine being exhilarated and anxious at the same time?
If you are a single senior who has just retired, and looking to move to a different state; you know the feeling well. After all, your children are grown and you can pursue all of the things in life you have worked hard to achieve. Now you have the opportunity to spread your wings and begin a new life in a new city.
What criteria have you used to ascertain where you will live out your life? Hopefully, you have added among your list the following: affordable housing; job availability (in case you decide to work part time); entertainment; cultural events; access to parks and outdoor recreational events; safety; convenience to clinics and hospitals; great restaurants and the ability to get around town easily. Perhaps you've even looked into college towns which often contribute to vibrant communities combined with a cultural environment.After all, your goal is to find a city which may be altogether different than your own. Perhaps it has historical significance; better restaurants; a cultural vibe your city lacks.
Or perhaps you have chosen a quieter city that has great places for single seniors to retire; one that is safe and comfortable, but has the ambiance and landscape unlike your home town. If you are into the arts, a town which caters to artists and their like may be more suitable; or maybe having an array of parks and outdoor recreational areas where nature is in abundance, may be what you are looking for.
Fortunately, as a single senior, you have the opportunity to find that which suits your lifestyle and personality; independent of anyone. After all, you have no immediate ties and you have the freedom and empowerment to go anywhere you choose. What a wonderful way to seek out and explore new avenues of enlightenment by finding great places for single seniors to retire.
Paris, Tennessee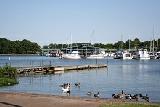 Why retire to Paris Tennessee? A retiree who loves living on the shore of the lake; enjoys an active lifestyle; prefers a small town with friendly people; and wants to move to an area with a low crime rate. Paris Landing State Park is located 16 miles northeast of Paris.




Santa Rosa, California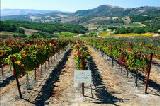 Santa Rosa has long been considered one of the most livable cities in the US; explore the many shopping centers, fabulous restaurants and more than 50 recreational facilities. It is the home to several vineyards rich in histories and beautiful surroundings. Single seniors are welcome to join at any time to a wide variety of activities for Active Adults, 50 or Better.




Santa Fe, New Mexico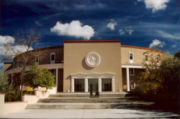 New Mexico is one of the great places for single seniors to retire. It offers a world-class University, outstanding medical facilities and is one of the most interesting art centers in the world. Santa Fe hasmany world-class museums, most are located around the historic downtown Plaza.
Sarasota Florida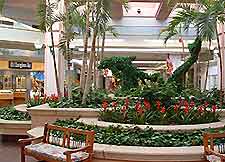 Retire to Sarasota, Florida, a small city on Florida's Gulf Coast, is one of the great places for single seniors to retire to. With 35 miles of beaches; a temperate climate; golf courses; tennis courts; boating; and fine restaurants. What residents love most, is the comprehensive range of cultural opportunities including: an opera; a theater scene; and lots of art galleries.
With a population of just over 30,000, Smyrna is not only historic, but a perfectly suited town that is ideal for single seniors. Its historic background including the landmark Sam Davis Plantation, as well as their cultural activities, parks, theaters, shopping, and cuisine make this the perfect place to retire to. Not far from Nashville, the country music capitol of the world!
---
TOP of the page
BEST STATES to Retire
GO TO vacation destinations
RETURN HOME from great places for single seniors to retire
---