Retire to Arizona
Valley of the Sun
Why retire to Arizona? Within the next few years
most of the baby boomers will be retiring.
While some of them will be itching to get out of their current city, they are probably investigating places in the US where they can spend the rest of their lives.
However, there are certain criteria that must be looked into to determine where to retire, and it if enhances their quality of life.
There are several key issues facing retirees who are deciding on where to retire. Questions such as: Is there affordable housing? Are there enough leisurely activities? Are there cultural centers and places of interest? What is the weather year round? Is there sufficient access to health care?
Depending upon your current lifestyle, finding the ideal place to retire will take some time and research. One of the areas most retirees tend to flock to, is Arizona. The reason is because Arizona has a lot of sunshine, great golf, has the best health care facilities; low taxes; a variety of cultural events, many sporting events and places to visit. In addition, they have organizations which can assist you if you become disabled, handicapped or require other special needs.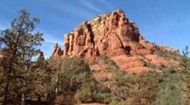 Case in point: A woman was living in the East Coast and suffering from arthritis and other and a host of allergic conditions. Her doctor advised her to seek a warm, dry climate. She chose to Retire to Arizona. After a few months, her arthritis decreased and she was no longer suffering from allergies which plagued her on a daily basis.
It is important, therefore, to research those areas which are conducive not only to your lifestyle but to your health style as well. Plan early and with careful thought. If you retire to Arizona ensure you can afford not only the move, but the expenses that will eventually be incurred. Go online and research the many cities and towns you may be interested in. Call their Visitor's Bureau and request brochures on retirement communities, or specific areas in general you may have heard about or have been referred to.
Retirement promises to be the best time of your life; therefore, investigate every avenue; obtain as much information as possible; and more importantly, do not stress over it. Eventually, you might decide to retire to Arizona and find the place of your dreams. Consider the city of Yuma, located near the borders of California and Mexico, one of the hottest cities in the United States, this city attracts many winter visitors from all over the United States.
The small town Prescott, about 100 miles northwest of the Phoenix area, situated in pine tree forests at an elevation of about 5,500 feet enjoys a much cooler climate than Phoenix. Consider Sun City one of the many popular and thriving active-adult communities when you retire to Arizona.




Retire to Prescott Valley, Arizona

Prescott Valley is a perfect place to retire for those who love the great outdoors. Bordering the Prescott National Forest with its pristine lakes, hiking trails, parks and public golf courses provide numerous opportunities to enjoy the outdoors or simply have fun.
Retire to Chino Valley, Arizona

Retire to Chino Valley, Arizona, It is located along State Highway 89 in the mountains of north central of the state; it has a growing economy, great education system. Chino Valley is a beautiful, semi-rural town with open land, sunny skies and friendly people.




Retire to Sun City, Arizona

Sun City, Arizona enjoys the reputation as one of the world's most popular and thriving active-adult communities and would like to make national news again with the celebration of its 50th anniversary in 2010.




Retire to Prescott, Arizona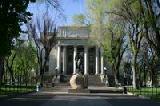 Retire to Prescott, this city attracts retirees who enjoy being outdoors, with more than 6 golf courses, and the Prescott National Forest, which offers 450 miles of trails among acres of ponderosa pine. There are outdoor events on the lawn of Courthouse Plaza; saloon-stylebars and restaurants that line historic Whiskey Row; and plays at the Prescott Fine Arts Association.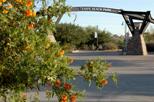 Voted one of the top ten places to retire by Money Magazine, Tempe offers an environment which is rich in history, culture and amenities. More importantly, however, it is host to Arizona State University which has the largest population on campus. This college town is the foundation upon which the Tempe community has thrived and become one of the most desirable places to retire.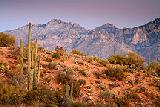 Retire to Tucson one of the sunniest cities in the US, with 3,800 hours of sunshine a year. Tucson is located in south-central Arizona along the banks of the Santa Cruz River. It is situated in a high desert valley surrounded by 4 mountain ranges: It is the gateway to Saguaro National Park, which is located on both sides of the city. Retire toTucson and have the time of your life.
Retire to Yuma, Arizona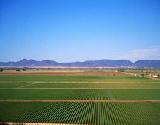 Retire to Yuma and join the people and businesses who are moving to Yuma because they recognize that it is a special place; Yuma has the best weather anywhere, an incredible military presence, a multi-billion dollar farm economy, the Colorado River, lakes, recreation, and the open space of our pristine desert.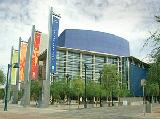 Mesa is located in the Valley of the Sun, and along with its beautiful desert which is ideal for exploring, you will also embark on a journey that is filled with awe and wonder. More importantly, however, the cost of living in Mesa is below the national average. There are many reasons why more people call Mesa home: low taxes, low crime rate, superior schools, and an excellent quality of life.
TOP Retire to Arizona
HOME to Ideal Places to Retire