Retire to Washington State,
Best State of the West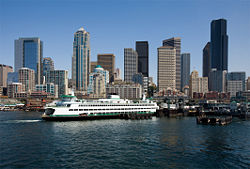 Retire to Washington State located in the Pacific Northwest region of the United States. It borders the Canadian province of British Columbia to the north; Oregon state to the south with the Columbia River forming most of the boundary; Idaho to the east and the Pacific Ocean to the west.
With such icons as Mount Rainier, Pike Place Market, the Cascade Mountains, Lewis & Clark trail, plus breweries, wineries, a thriving arts scene, major ski areas and an agricultural base to satisfy any palate, it's no wonder Washington state draws visitors again and again.
Because of its unique topography, which features large, deep bodies of water with many peninsulas and islands, ferries are a natural means of connecting communities in the region. The State of Washington maintains the largest fleet of passenger and auto ferries in the Unites States. The Ferry System is owned and operated by the state department of transportation and serves communities on Puget Sound and in the San Juan Islands, also the Province of British Columbia in Canada.
Here are two cities to explore: Seattle, the largest city to retire to Washington state lies in the center of the Puget Sound region and sits between Elliot Bay and Lake Washington. Spokane, Washington, this "All American City" offers all the amenities you would expect from a much larger city, including arts, culture, entertainment, theater, dance, fine dining and excellent health care.
Spokane is located on the Spokane River in Eastern Washington, approximately 20 miles from Idaho border, and 275 miles east of Seattle. It also has its own international airport.
Another ideal place to retire to Washington State is Vancouver just a bridge away, North of Oregon state.
Retire to Seattle Washington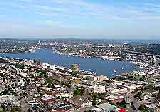 Retire to Seattle, this beautiful city is anything but ordinary, the largest city in the northwest United States, Seattle has much to offer year-round: arts and cultural festivals, fine dining and the famous Pike Place Market. Seattle is flanked by two major mountain ranges: Olympic National Park and Rainforest with Mount Rainier National Park in full view.
Read more about Seattle, a great place to retire
Retire to Vancouver Washington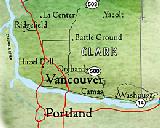 Retire to Vancouver, Washington, and learn why the Chamber of Commerce boosts Clark County as a retiree's paradise: the year-round mild weather is perfect for fishing, golfing and camping, parks, a year-round farmer's market, shopping and top quality health care, and a wide array of continuing education programs.
Click here for more information about Vancouver,Washington: Ideal Place to Retire

Retire to Spokane, Washington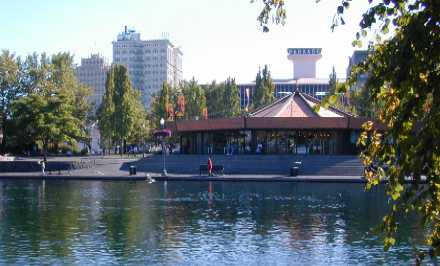 Why retire to Spokane? Not only does it offer low utility costs, no income tax, and housing costs below the national average, but is the largest city between Seattle and Minneapolis. With its four seasons, beautiful parks and, of course, the Rockies – you can't resist this city, which has been touted one of best places to retire.
Click here for more information about Spokane, Washington: Ideal Place to Retire

---
You might want to check out other States to Retire

href="http://www.ideal-places-to-retire.com/retire-to-arizona.html">*Arizona

*California *Colorado


href="http://www.ideal-places-to-retire.com/retire-to-georgia.html"> *Georgia

*Oregon *North Carolina
From Retire to Washington State to Best State to Retire
---
---