Retire to Idaho, Famous
For Great Outdoors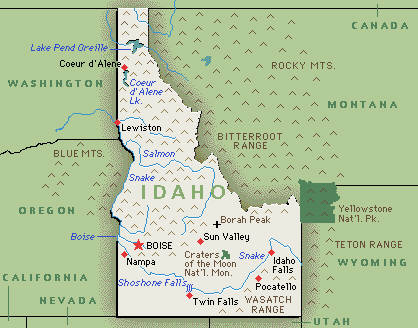 Idaho borders six states and one Canadian province. The states of Washington and Oregon are to the west, Nevada and Utah are to the south, and Montana and Wyoming are to the east. It also shares a short border with the Canadian province of British Columbia to the north.
Idaho touted as one of the best states to retire to by Money Magazine; there are a myriad of reasons why it has achieved this status. It has exceptional sports activities, an abundance of natural resources and scenic areas, with snow-capped mountains, lakes, canyons the well-known rapids of the Salmon River, and its diverse climate.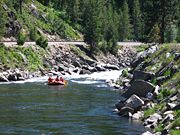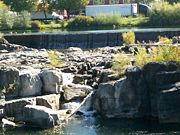 Idaho's cost of living is the second lowest among the Western states. The crime rate is the lowest in the West. It ranks third among the nation in education with the highest number of students attending public schools. The environment has also been rated as the best in the West for its pure air quality.
Idaho offers a big city lifestyle but, at the same time, you can still enjoy the laid-back atmosphere of a small town. The tranquility that comes with small-town living can be a very rewarding one. This state has a strong economy with manufacturing and agriculture as its top two draws. Also, the jobs market include: high-tech, retail, tourism, and health care. Casinos are located throughout the state for visitor convenience.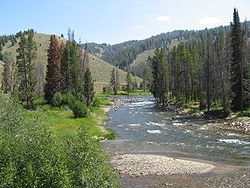 More than that, the regions of Idaho offer something for everyone. For example, Northern Idaho is where you can find Sapphire lakes, thick forests, and amazing wildlife. In North Central Idaho, you can retrace the steps taken by Lewis & Clark as they began their search for the Northwest Passage.
Southwestern Idaho is a geographical term for the area along the state of Idaho's borders with Oregon and Nevada. It is the state's largest officially designated metropolitan area and includes Idaho's three largest cities – Boise, Nampa, and Meridian.
South Central Idaho features rock climbing, horseback riding, and state parks. Revel in the 20-mile long turquoise-blue lake inSoutheastern Idaho or relax in the hot springs. Become familiar with Native American history in this part of the state.
Eastern Idaho is home to wildlife in their natural habitat, set amid glorious mountain peaks and waters that fall from a river gorge. Finally, there is Central Idaho where you can view the tallest mountain peak, fish in Hemingway's beloved creek, or take a rafting trip on the Salmon River also know as the River of No Return. It flows for 425 miles through this central region.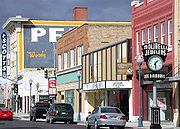 Retire to Idaho and you will have a front row seat to some of the most spectacular scenery found anywhere in the West; fun things to do and friendly, helpful people. You'll also find a place that's unhurried, unspoiled, and unassuming.
Idaho is a great place to retire to because of its small towns, friendly people, and where one's zest for life can only be equaled by the extraordinary scenery that nature provides. So linger awhile and discover this great state.
This Rocky Mountain state is the perfect venue for 55+ retirees who enjoy the outdoors as well as the abundance of scenic areas offered.
Retire to Boise, Idaho

Boise is beautifully situated by the lovely Boise River at the foothills of the stunning
Rocky Mountains
; outdoor activities are very popular here. This city offers very affordable housing, so housing costs in the area are a big plus for retirees as well.
Read more about Boise, best city to retire to Idaho
Retire to Coeur d'Alene, Idaho

Coeur d'Alene is located about 30 miles east of Spokane, Washington, it is the largest city in the northern Idaho Panhandle. Provide you with four-seasons of beauty and a wealth of outdoor recreation any time of the year. Friendly and inviting, affordable and filled with natural beauty, Coeur d'Alene is the place to retire to.
Read more about Coeur d'Alene, cheapest place to retire
---

From Retire to Idaho to Best States to Retire

var gaJsHost = (("https:" == document.location.protocol) ? "https://ssl." : "http://www."); document.write(unescape("%3Cscript src='" + gaJsHost + "google- analytics.com/ga.js' type='text/javascript'%3E%3C/script%3E"));