Retire in The Azores
Garden-Like Islands
Retire in the Azores, specifically San Miguel,
you will be enchanted by its lush landscape and diverse scenery.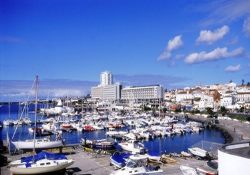 Along with its lakes, beaches, mountains and hills, this green island will bring you joy beyond your imagination. San Miguel has a myriad of activities including: golf courses, lakes, whale watching, swimming with dolphins, safaris, bird watching, and sailing.
But that's not all. In addition to its contemporary ambiance, it is filled with historical architecture, parks, as well as a long list of restaurants, shopping, night clubs and cafes. It's charming cobble-stoned streets winds their way to more modern sites as well.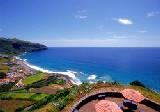 If your retire in the Azores, you will be able to participate in local festivals, and be awestruck by the number of old and quite famous churches, museums, and palaces.
The world renowned Terra Nostra Park is considered to be one of the most beautiful parks in San Miguel. An 18th century park with small lakes and streams, exotic flowers and century old trees will embrace you and beckon you to return over and over again.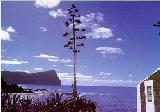 In addition, you can easily take a flight to Lisbon as it is only five hours away from San Miguel by air. Considered to be a Portuguese Republic, you are afforded the opportunity to visit the many islands that encompass the Azores. The nine islands of the Azores are divided into three groups: eastern; central and western.
You will find plenty to do and see as you spend your days in this beautiful and diverse island. You will also revel in the knowledge that you have decided to live on an island that is void of crowds and one that is safe and comfortable. Retire in the Azores and as you sit at a local café and think about your friends back home who are still figuring out what to do after they retire; you lean back and smile. Read more
---

Specific Information for The Azores
The U.S. Consulate in Ponta Delgada provides consular services
to U.S. citizens who visit or reside in the Azores. Also provide
visa services for people interested in visiting the U.S.

American citizens are welcome to visit the Consulat
anytime during business hours.

Read the latest Embassy highlights
---
What are are You Looking For?
---
---
HOME to Ideal Places to Retire
---