Best Places to Retire for
Arts and Music

Where are the best places to retire for arts and music? Are there certain criteria which makes a particular city a great place in which to live?
If you ask your friends where they would like to retire to, you will most likely hear different answers ranging from climate, affordable housing, art and music, good hospitals, low crime rate, clean air and water, and a host of concerns which would probably be reiterated over and over.
Perhaps one of the most desirable places to retire for arts and music would be a good choice. After working hard all of your life, making the decision to retire in a different state can be a daunting and stressful time. But if you were told there were several places wherein the quality of life would be beyond anything you've ever hoped for, you'd stop to listen, right?
Let's face it; retirement is a time when you can live a laid back life, filled with all of the amenities you may have had to forego in order to arrive at the threshold of your retirement years. Perhaps you live in a city void of art and music; or perhaps the housing costs are so high; or the crime rate has risen to such a degree that it has kept you from living freely and without fear. There are so many reasons why you may choose to live your retirement years in another city. After all of the sacrifices you've made up to this point, it's your turn to fulfill that which you have dreamed about for years, isn't it?
With an open heart and a feeling of immense freedom, you can now take the plunge and decide where and how you want to live out the rest of your life. Moreover, you will be delighted to learn that your love of the arts will continue on in a city that is one of the Places that is best to Retire for Art and Music……Iowa City! Are you ready to hear all about it?Okay, let's move forward!

Iowa City: Best Place to Retire for Arts and Music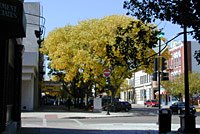 Between the 12,000-piece collection at the University of Iowa Museum of Art, an annual Jazz Festival, five live theaters, readings, dance recitals and concerts, you will never hear anyone say they are bored! For those who want to be more than just observers, there are plenty of hands-on educational opportunities as well. For $30, seniors can take a class at the Senior College, where retired professors teach everything from philosophy to digital photography. Are you ready to read more?
Click here for more information on Iowa City: Best Locations to Retire

Loveland, Colorado: The Best Place to Retire for Arts and Music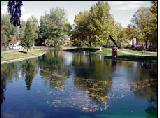 Loveland, considered a smaller town 45 minutes from Denver, is a quiet area known for its artists, professors, students, artists, restaurants and new art galleries, all nestled in stately turn-of-the-century buildings. In addition, there is also a community of sculptors which has placed Loveland as among the best art towns in the United States. Click here for more information on Loveland, the best place to retire.

New York City: The Best Place to Retire for Arts and Music

Retire to New York City and find a city that has an abundance of entertainment, New York is the place for you. With its theater district, art galleries, museums, and nightlife – this is one city you cannot afford to exclude from your list of ideal places to retire to. If you want to walk to the beat of the sounds of Manhattan, this wonderful city offers every amenity possible, and then some.
Click here for more information about New York City.

Sarasota, Florida: The Best Place to Retire for Arts and Music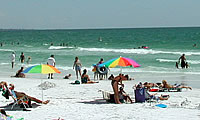 Retire to Sarasota, Florida, a small city on Florida's Gulf Coast, is one of the great places for single seniors to retire to. With 35 miles of beaches; a temperate climate; golf courses; tennis courts; boating; and fine restaurants, this is one city whose local economy is thriving. What residents love most, however, is the comprehensive range of cultural opportunities including: an opera; a symphony; a film society; a theater scene; and lots of art galleries. Sarasota, Florida is one of the great places for a single senior to retire. Count on it. Click here for more information about Sarasota, Florida.

Retire to Boston: best place to Retire for Arts and Music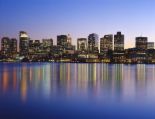 Retire to Boston whether you are a sports enthusiast, shop-a-holic, a history buff, or love arts and entertainment; Boston is the ideal place to retire to. Its cultural diversity has brought hundreds of thousands of retirees to its city. With is quaint towns, fine cuisine, and historic backdrop – you will never run out of things to do or places to visit as a resident of Beantown. Click here to learn more about Boston: best spot to Retire.


Portland, Maine: Best Place to Retire for Arts and Music


If you retire to Portland, Maine, you will be living in one of the top ten places to retire. Offering a wide variety of cultural and entertainment amenities, Portland invites you to view its historic buildings, its incredible setting on the coast of Maine, and the friendliness of a small town. With its cobblestone streets and natural setting, you can enjoy the many galleries, shops, and restaurants.Click here for more information about Portland Maine.

Cheapest Places to Retire Best States to Retire

From Best Places to Retire for Arts and Music to Home