Retire to Florida to Relax
and Enjoy Life

Why do more people retire to Florida
than any other state?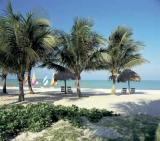 There are two important factors: the weather; and the affordability of housing. Statistics have shown that the population in Florida among people 60 years of age and older has grown to over 23% of the state's total population. Moreover, Florida has the largest number of people age 65 and older.
Why retire to Florida? Let's explore some of the reasons why this has been the state of choice for most retirees.

Experts have suggested that "retired life in Florida varies according to individual preferences and budget. A potential retiree should travel throughout the state, renting rather than buying for the first year before making a decision about a permanent residence. This allows a person to find a community that provides opportunities for participating in those leisure interests developed earlier in life or those hobbies he or she may have always wished to develop."
The climate in Florida also has been a consideration for most retirees due to the fact that "Florida's climate ranges from temperate in the north to subtropical in the south. Winter temperatures range from an average of 51 degrees F in the north to 70 degrees F along the southern Atlantic coast. Average summer temperatures are remarkably uniform throughout the state, ranging in the mid-to-low 80s. The year-round semi-tropical climate, moderate rainfall, abundant sunshine, fresh and sea waters, and freedom from the heavy frost, snow and ice all combine to make Florida an appealing place to live."
Among the top 25 places to retire in Florida, Tamarac and Port Charlotte come in at one and three, respectively. These cities have been voted as the best places to live that have the highest percentage of residents over age 50. Although some people retire to Miami and Boca Raton, it may be interesting to see why the aforementioned cities of Tamarac and Port Charlotte have become top rated for those who wish to retire to Florida.
Florida Mobile Home Retirement Communities
Florida mobile home retirement communities represent one of your options to consider when contemplating retiring. Take into consideration whether the community represents homes on leased land.
Read more about Florida Mobile Home Retirement Communities
Retire to Tamarac, Florida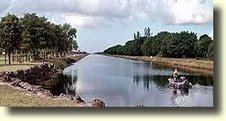 If you retire to Tamarac, which is located in the center of Broward County, between Dade and Palm Beach counties, you have the best of both worlds: the thriving and upscale city of Miami; and the beachfront, shopping and excitement of Ft. Lauderdale and Palm Beach. You will be able to visit the Museum of Art; Museum of Discovery and Science; Old Ft. Lauderdale Village and Museum; and the Art and culture Center of Hollywood, among others. However, there is more to this city which we will explore.
Read more about Tamarac: Best City to Retire to Florida
Retire to Port Charlotte, Florida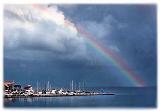 Port-Charlotte Florida, named #1 Best Place to Retire by CNNMoney.com for 2009. Deciding to retire to Port Charlotte will undoubtedly afford you the uniqueness and variety of this community. Complete with arts festivals, historical downtown, and over two dozen parks, Port Charlotte promises to reveal its natural beauty. and has become the city of choice among retirees.
Read more about Port Charlotte: Best city to retire in Florida
Retire to Sarasota, Florida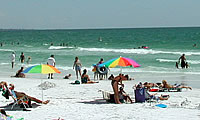 Sarasota, a small city on Florida's Gulf Coast, is one of the great places for single seniors to retire to. With 35 miles of beaches; a temperate climate; golf courses; tennis courts; boating; and fine restaurants, this is one city whose local economy is thriving. What residents love most, however, is the comprehensive range of cultural opportunities including: an opera; a symphony; a film society; a theater scene; and lots of art galleries. Sarasota, Florida is one of the great places for a single senior to retire. Count on it.
Read more information about Sarasota, Florida.
Retire to Tallahassee, Florida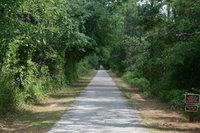 One of the
cheapest places
to retire is Tallahassee, Florida. It has a vibrant culture, boasting over thirty-one performing arts groups. With its natural environment, wonderful climate, and cultural diversity; you can participate in such events as: the Winter Festival of Lights; enjoy the Tallahassee Symphony Orchestra and the Tallahassee Ballet; visit the LeMoyne Art Foundation, The Mary Brogan Museum of Art and Science, the Tallahassee Museum of History and Natural Science, and Shakespeare in the Park.
Click here to learn more about Tallahassee, Florida
---
Return to Best State to Retire
Return to Home