Best Places to Retire
Inexpensive to Exotic
Welcome to Ideal Places to Retire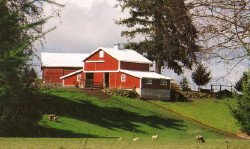 No matter how close or far away you are to retirement; whether you are seeking the ambiance of a small town or the diversity of a large city; Ideal Places to Retire offers you a wide variety of choices from the cheapest places to the exotic!
Fulfilling life long dreams which have been on hold; no longer having to answer to the demands placed upon you, but free to explore life to its fullest is more clearly defined today. You are free to establish a home business as affiliate or writing about your own travel experiences in your search for the ideal places to retire if you so desire.
Whether you decide to remain where you have lived your entire life; or follow your dream of living in a
different country;
or choosing a
state
where the mountains are your backdrop, and nature is your friend; you alone have been empowered to decide. What an exhilarating feeling!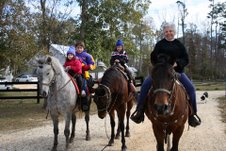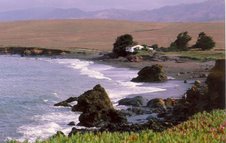 Vacations Are Perfect Opportunities
to Explore Ideal Places to Retire
Whether it's a weekend trip to a nearby city or a week's stay at a well-known resort; vacations are perfect opportunities to explore potential Ideal Places to Retire. Most of you have traveled to places you not only enjoyed, but wouldn't mind living in, right? If you returned to one particular destination again and again, it's time to peruse the old pictures, maps, and videos to make a determination if it is "the" place you would love to retire to.
Perhaps it's a small college town a large metropolis; or a city in which you felt "right at home." If you are planning to vacation this summer, think about the destination as a potential place to retire. Take a day to explore parts of the city that interest you; take notes, pictures, and visit the local Farmer's Market. It may just be the best place to retire!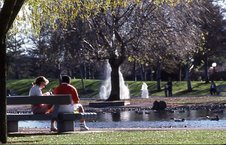 Whether you prefer a city filled with performing arts and a wide array of recreational activities, or a friendly suburban town where safety and congeniality combined with an historic overview is more to your taste, this is a site you will want to bookmark and keep readily available as your path to retirement draws near.
Come along for the ride! As your chauffeur, I invite you to sit back;
relax; and allow me to take you on a Journey to find the
Ideal Place to Retire! The best is Yet to Come!
Dozens of great places to retire. Includes best places to retire, cheap places to retire, great places for single seniors, great countries to retire in, great cities to retire to, and more!
Best Places to Retire for Arts and Music,
It is said that College Towns are the Best Places to find the Cheapest Places to Retire
Best States to retire Where will it be? Find the best places in the U.S.
Retire to Arizona, one of the fastest growing area in the country.
Retire to California Explore Its Beauty from the Pacific Coast to the Snow capped Mountain of the Rugged Sierra Nevada
Retire to Colorado to experience the breathtaking view of the Rocky Mountains
Sunshine is good reason to Retire to Florida
Middle income couples retire to Georgia for warmer climate and affordable living.
Retire to Idaho for Exceptional Sports Activities
Boise, Idaho is rich in cultural and recreational opportunities
Louisiana is especially notable for the distinct culture of the Creoles and Cajuns, its songs influenced the blues and the jazz.
Retire to North Carolina one of the best states to retire
Retire to Oregon Well known for its scenic beauty and opportunity for outdoor activities
Retire to Washington State
Retire to college towns. A college town is an ideal place to retire, it gives a special quality of life.
The best communities to retire may be located near a university town
The Azores and Mexico are great countries to retire to
Retire to Argentina, it has the Most Magnificent Scenery in the World.
Retire to Australia and find the uniqueness that is Australia
Brazil Carnaval famous for its spectacular street parades and vibrant music
Costa Rica the perfect destination for your retirement plans
Retire to Mexico, you will find that housing, goods, and services are very affordable.
Manzanillo Best City Sitting Right on the Pacific
Retire to New Zealand and discover what other people have found.
Retire to Panama this is one place you need to check out
San Miguel is the most enchanted place to retire in the azores
Explore the great places for single seniors to retire
Vacation Destinations are Perfect Opportunities to Explore Ideal Places to Retire
Ideal Places Site Search Results
Articles of Interest Specially to the Boomer Generation
Places to Retire - Resources – other informative websites
Why I Made this Website
All the content of ideal places to retire at a glance
Calling all Baby Boomers, subscribe to Ideal Places to Retire Gazette to stay inform on Best Places to retire.
Contact Ideal Places to Retire with your comments and suggestions.
Terms of use for the Ideal PLaces to Retire Web site, including explanations of how some behind-the-scenes features work.
Change, Obama understands the importance of technology
Prescott Valley new Tim Toyota Center features the Arizona Sundogs Hockey Club, also offers lots of family entertainment food and fun
At Del Webb Independent Living Community your days are filled with as much or as little activity as you desire.
The new Archbishop of New Orleans delivers a Christmas message
Once in a Blue Moon Celebration on New Year s eve 2009
Choose Active Retirement Community for the Best Lifestyle
Mexico retirement is a viable retirement option nowadays. The weather is great, the cost of living is low and everything you for a comfortable life is within reach.