Communities to Retire
The Choices Are Endless
Communities to Retire are perfect for people who want to
socialize with people of their own age group
Pick any city
in the US, and find The Special Community to retire which offers you the best lifestyle. From Florida to Las Vegas; apartment to condo; you certainly have a plethora of cities and housing opportunities to choose from. Whether you are looking for active, assisted living or an independent community, there is no end to the thousands of communities available.
Communities to retire offer something for everyone, and you will most likely find the special one to retire which offer every amenity you can think of. Traditionally, it is a place where retirees own their own homes or apartments that have within them a variety of services as well as on site medical facilities.
Whether you are looking for active or an independent community, there is no end to the thousands available. While Florida and Arizona are considered the top of the line, you may choose other cities which meet your needs. Perhaps you are a golfer; or a performing arts enthusiast; prefer warmer weather or enjoy the four seasons; affordable housing, safety, low or no property tax; sprawling city or small suburban college town; the choices are endless.
More and more retirees are looking for places which encompass new avenues wherein they can participate and become part of an active adult community. People over 60 are also choosing to move earlier than ever to senior communities for security, personal safety, transportation and services.
Take your time; investigate the pros and cons of communities to retire; then make a decision. Perhaps a visit to some of these ideal places to retire may be in order. What better way to find out more about the communities you're considering, than taking a trip to visit them. Many of them offer "discounted" weekend packages, so you can visit the community and get a first hand feel for it. Send for a free brochure.

Communities to Retire have three broad categories:

Independent Living Communities – these are all residential units with no long-term health care facilities. Some offer both options -- independent living for those who can take care of themselves, and assisted living for seniors who may need a little help with everyday tasks.
Active Retirement Communities focused primarily on providing activities and services to its members..
Continuing Care Retirement Communities offer three basic levels of care: housing, long-term health care and nursing care.
Whether you are looking for active, assisted living or an
independent community, there is no end to
the thousands of communities available.
---
The Del Webb Communities

The Del Webb communities offer residents an
active Retirement lifestyle
, great living and great golf, giving the Baby Boomers and retirees the opportunity to experience life as they see fit.
---
Waterford at Fairway Village


Waterford offers Independent Living and Assisted Living services, allowing their senior residents to "age in place". It is one of the finest retirement communities worth considering in Vancouver, Washington.
Retirement Communities in Tucson AZ Means Sunny Days and Mild Evenings
When you move to one of the retirement communities in Tucson AZ, you'll find the city is nestled between Phoenix to the north and Mexico to the south.Once you know you want to live in one of the retirement communities in Tucson AZ, you'll automatically have the ideal weather; more opportunities to fill your day than you'll have time to do; and a wide variety of community options.
Click here to learn more about Retirement Communities in Tucson AZ
Tennessee Retirement Communities provide an Appetizing Mix of Culture
The assortment of Tennessee retirement communities will entice you to live in Tennessee but you'll stay for the charm, mild climate, and entertainment options, from Graceland to The Grand Ole Opry.There are 54 state parks in Tennessee, offering hiking, fishing, camping, boating, birding, and other outdoor activities. Tennessee has four distinct seasons, with moderate weather characterized by blooming dogwoods in spring and fall foliage displays in the winter.
Click here to learn more about Tennessee Retirement Communities
Southern California Retirement Communities Offer Comfort and an Awesome Climate
Southern California offers a near-perfect climate influenced both by cool ocean breezes and warm inland sunshine. The sun shines approximately 330 days per year, with moderate, low humidity year-round temperatures.Southern California has competitive Supermarkets and low cost neighborhood specialty grocery stores, like Trader Joes, Sprouts and Henry's Markets. Nearly every city also has a Certified Farmer's Market, where the streets are closed off and used for open air markets for one day each week.
Click here to learn more about Southern California Retirement Communities
Discover Lovely Retirement Communities South

Retire to one of the retirement communities south, aka American South, one of the most studied regions of the country for its rich family values, wide array of recreational activities and awesome weather, with little snow. When choosing from the plethora of retirement communities, each state has its own unique features.
Click here to learn more about Retirement Communities South
Retirement Communities on Long Island Will Meet All of Your Needs
Retirement communities on Long Island offer its residents the freedom to live comfortably and make the most of every day.Long Island is an island in southeast New York State, with a population of almost 7.5 million people. There is quite a bit to keep in mind when searching through the retirement communities on Long Island. Once you find your optimal location, you'll be ready to take advantage of all that Long Island has to offer.
Click here to learn more about Retirement communities on Long Island
Retirement Communities in Massachusetts Offer an Enriching Life for Seniors
Retirement communities in Massachusetts offer a variety of activities to meet every retiree's interest: professional sports, the Boston Pops, rich history and over 160 retirement communities.
Click here to learn more about Retirement Communities in Massachusetts
Retirement Communities in Bay Area Mean Calm Waters and Mild Winds
If you are considering retirement communities in Bay Area as your begin the next chapter in your life, you will find the food, the wine, the weather, the people and the culture will make your decision.
Click here to learn more about Retirement Communities in Bay Area
Consider Equestrian Communities and Retire In Style

Equestrian communities share their mutual affection for horses. Whether you're watching or participating in the training or enjoy horseback riding, you are surrounded by green pastures.
Click here to learn more about Equestrian Communities
Orlando Retirement Communities Offer a Disney World Life Everyday
Orlando retirement communities offer its residents sunny days and a variety of activities. With Disney World in your backyard, the city offers famous attractions which form the backbone of Orlando.
Click here to learn more about Orlando Retirement Communities
Northern California Retirement Communities Offer More Than Good Weather
Northern California retirement communities have a diverse geography, from sandy beaches of the Pacific coast to the snow-capped Sierra Nevada mountains to the east. There is so much to offer!
Click here to learn more about Northern California Retirement Communities
Military Retirement Communities and VA Benefits You Should Consider
Are you considering military retirement communities? Military retires have the best pension plans in the U.S. After 20 years, military retirees can retire with 50% of their basic pay.
Click here to learn more about Military Retirement Communities
Florida Mobile Home Retirement Communities – What You Should Know

Florida mobile home retirement communities represent one of your options to consider when contemplating retiring. This is a unique and exciting way to retire! Take into consideration whether the community represents homes or leased land.
Click here to learn more about Florida Mobile Home Retirement Communities
Discover Beautiful Maryland Retirement Communities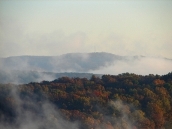 Maryland retirement communities are offering a different lifestyle from the stereotypical senior living neighborhood. In addition to the variety of activities, Maryland offers sandy duns to the east, marshlands with wildlife near the bay and oak forest perched on sprawling hills to the west.
Click here to learn more about Maryland Retirement Communities
Finding Your Christian Retirement Community

Christian retirement communities will make retirement pleasurable by providing an environment where you can continue to thrive, be fulfilled, feel secure, and enjoy your retirement years in a Christian atmosphere.
Click here to learn more about Christian Retirement Retirement Communities
Finding Central Florida Retirement Communities to Meet Your Needs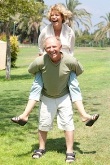 Central Florida retirement communities proffer affordability with a humid subtropical climate and a full array of activities for your leisurely days. With over 1,500 lakes and ponds and a mixture of wetlands, forests, pastures and coastline you have ample living choices.
Click here to learn more about Central Florida Retirement Communities
Retire to The Meadows, Las Vegas Style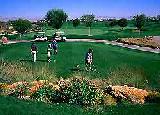 Want to retire to Nevada? While Las Vegas has been a boom for tourism, The Meadows may be one worth considering. The Meadows offers all the pleasures of a friendly and inviting retirement community. With its easy access to the Las Vegas strip as well as its nearness to major shopping, and entertainment; this place to retire should be added to your list. Click here to learn more about The Meadows

Retire to SunRiver St George Utah

Retire to St George Utah, the best community with its high-desert climate, mild winters and an average of 300 sunny days a year, St George Utah is recognized as one of the premier places to live in the nation. Of all the outdoor recreation options available, one of the most visible is golf. St. George is all about the great outdoors, its natural beauty in a desert setting just a short drive from Las Vegas. Click here to learn more about SunRiver St. George Utah