Cheapest Places to Retire
Where are the Best Places?
Let's face it; we all look forward to retirement and
hope to find the cheapest places to retire, right?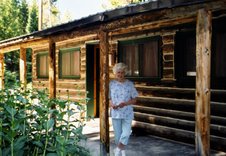 However, every day we are reminded it would take quite a bit of money to be able to enjoy our retirement years.
Cheapest Place could be in Arizona or Florida or it could be in a small farm in the suburb of a big city, or another country.
Perhaps you have been planning to retire to another state, but are hesitant because of the cost factors involved. Well, here is some good news! While the Riviera may be out of your reach, many places will not only fall within your budget, but will afford you the opportunity to retire without having to forego any of the amenities found in more expensive areas.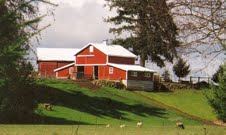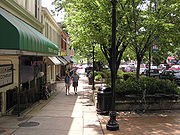 The key to finding the cheapest places to retire is to hone in on
college towns
. Because there are more cultural events and activities, college towns have a low crime rate; and due to the student population, tend to be more affordable than other areas.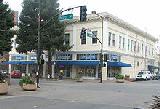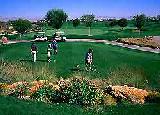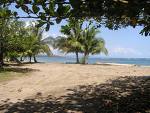 Two of the areas which are most popular for retirees are: Tallahassee, Florida; which offers no state income tax and has two universities; and Thomasville, Georgia; which has a wonderful climate and a bit of history to back it up. It is known as the City of Roses.
These two cities are gaining momentum every day as more and more retirees are finding them to be the best places to retire. Both diverse in culture and historic significance, they will undoubtedly become the focal point for retirees within the years to come.
While retirement should be a time of great joy, it is also important to ensure you can live the rest of your life in comfort. Finding cheaper places to retire will neither diminish nor detract your ability to seek cultural diversification and affordable housing. In fact, choosing either Tallahassee or Thomasville will be both surprisingly enchanting and diverse, offering you the best of both worlds.
Cheapest Place to Retire in USA

The cheapest place to retire in USA will have a low cost of living with a light tax burden that will save you hundreds or thousands of dollars a year.This doesn't necessarily mean you have a fixed income. You may want to live frugally so you have more funds for traveling or other hobbies and interests.
Cheapest States to Retire In

When thinking about the cheapest states to retire in, there are several factors to keep in mind. There isn't necessarily a correlation between the most tax friendly states and the lower cost of living states.
Houston, Texas

What makes Houston the ideal place to retire to? It is a wonderful city that has something to offer for everyone. Explore its many neighborhoods and what better place to find locally grown food than the farmers markets located throughout the city. If you are looking for the cheapest place to retire, add Houston to your list.
Tallahassee, Florida

One of the cheapest places to retire is Tallahassee, Florida. This city is affordable and incredibly beautiful. It is fast becoming one of the most popular places for retirees. No wonder! With its natural environment, you will be able to participate in many of the recreational resources available in this area.

Thomasville, Georgia

Thomasville, Georgia is also one of the cheapest places to retire. However, do not mistake cheap for lack of cultural diversity. Thomasville, called the City of Roses, has an abundance of plantations and an historic downtown area, With a population of more than 18,000 people, this is one city you will certainly want to retire.
Las Cruces New Mexico

You can find cheapest places to retire in New Mexico; when a poll was taken to determine where to retire, Las Cruces, New Mexico was rated as an ideal place to retire by several publications. There were several factors that determine why Las Cruces was a great town to live in: the great weather; amazing views; cultural scene; health care and low cost of living.
Pittsburgh, Pennsylvania

Retire to Pittsburgh, compared with many large cities, home prices are refreshingly affordable. Recent surveys indicate an average home price in Pittsburgh of about 30% below the national average. Retire to Pittsburgh and reap the benefits as one of the cheapest places to retire to.
Yuma, Arizona

Retire to Yuma, Arizona, one of the cheapest places to retire and join the people and businesses who are moving to Yuma because they recognize that it is a special place; Yuma has the best weather anywhere, an incredible military presence, a multi-billion dollar farm economy, the Colorado River, lakes, recreation, and the open space of our pristine desert.
Buffalo, New York

With housing estimated at approximately $45,000, Buffalo NY, is not only one of the cheapest places to retire, but its location alone is worthwhile. Close to Niagara Falls on the New York side, and Canada on the northern side, you would be hard pressed to find another city which offers as much as Buffalo.

If you like to retire to a community that is rich in history and cultural diversity, check out El Paso, Texas. It is also one of the cheapest places to retire. Recent real estate reports indicate that the average purchase price of a home in El Paso is currently $120,974. Residents experience a high standard of living, thanks to an affordable cost of living and low crime rate.
Annapolis, Maryland

Retire to Annapolis, Maryland. If you love quaint towns, nightlife, superb shopping and cuisine, historical sites and a diverse culture which includes the US Naval Academy, St. John's College, and a host of incredibly beautiful and historic buildings, retire to Annapolis and become a resident of one of the most popular cities in America.
Dover, Delaware

Retire to Dover, Delaware as one of the cheapest places to retire to. With its friendly environment, historic towns and nestled between New York and Washington, D.C., this city may be small but its cost of living affords you the opportunity to save a large amount of money.
Salem, Oregon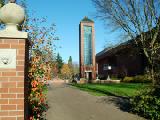 Retire to Salem, Oregon one of the cheapest place to retire. Living in a big city can be a lonely experience. However, choosing a small town which embraces diversity and employs a friendly atmosphere can make all the difference when choosing an ideal place to retire to. Salem, Oregon offers a familial setting where you can live in a vibrant community of fellowship.
Coeur d"Alene, Idaho

Not only is Coeur d'Alene the cheapest place to retire to, but is it the most popular destination for most retirees to date. While this might not be the site where the "swallows come home to Capistrano," it is the place where the osprey come home to Lake Coeur d'Alene yearly. Friendly and inviting, affordable and filled with natural beauty, Coeur d'Alene is the place to retire to.
---
The Best Retire Places in the United StatesIf you're looking for more great places to retire, why not check out this other list of some of the best retire places in America.
---
---
Return to the top
of the Cheapest Places to Retire page
Go to College Retirement Towns
Go to Countries to Retire to
Return from the cheapest places to retire to the best places to retire Home Page
---