Argentina Culture - Retire and Discover!
Argentina culture is unique and wonderful earning it the title of the "Europe of South America". Argentinean culture is something that you can discover for yourself by becoming immersed in it after you retire. Argentinean culture is a mix of European, African, and American heritage. Everything from the arts and music to the people has a touch of these unique, historic origins. All of these unique pieces of the Argentinean lifestyle are waiting to be discovered by you during your retirement.
The Local Culture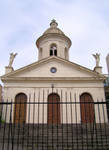 The arts in the Argentinean culture started back with its original aboriginal settlers. However, the aboriginal arts here are not as prominent as those you might find in neighboring countries such as Peru. In terms of works of arts like paintings and sculptures, Argentina has its fair share of Impressionist works.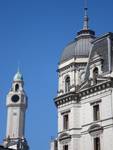 The most noteworthy impressionist works of art in Argentina had been by Lola Mora, a sculptor who was a student of Auguste Rodin. A major portion of the Argentina's culture is showcased in the Buenos Aires Museum of Latin American Art (MALBA). This museum is one of the places you can visit in Argentina.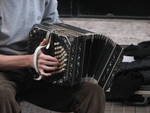 Music and dance in the Argentina culture has also been largely influenced by its European heritage. Tango is an Argentine contribution to the world. While the lay person may refer to tango as a dance, here in Argentina tango is regarded both as a kind of music and its lyrics. Dancing tango may be one of the things you could do while retired in Argentina.
The People
You don't have to worry about difficulty integrating with the local people in Argentina because they are warm and open. Spanish is the primary language, yet communicating with the local people is not difficult because of their openness. The Argentine people are also a very passionate and sentimental lot and you can see that in almost everything they do.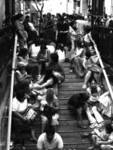 The Argentinean culture demonstrates close family ties. Extended families living together as a unit are very common. Family life here is patriarchal with the head of the family acting with an authority over the rest of the members, but at the same time maintaining the responsibility of bringing food to the table and upholding family honor.
The Argentineans that I've met in my personal travels have been very friendly towards me and they like to have a good time. Don't expect to be heading in too early (if that's your thing) because like other latin countries the Argentinians enjoy their nightlife!
The Beliefs and Celebrations
The culture in Argentina is strongly influenced by Christianity, the national religion. However, people with different religious beliefs coexist peacefully in this country. Argentina is open to other religions such as Islam, Judaism etc. Typical Christian holidays are celebrated here.
Argentina's culture has molded its people to be a friendly and sociable lot. They celebrate Friend's Day here annually during the 20th of July.
Nice to Know
Sports play a large part in the Argentina culture. If you are a football fan then you will enjoy retiring here because football is a sport loved by almost everyone. It is regarded by some as a national obsession.
I've you had had the opportunity to watch a World Cup match with some people from Argentina you will know exactly what I'm talking about!

---
Click here to find more Argentina retirement articles on my site
---
---
Return from Argentina culture to the Ideal Places to Retire Home Page