What's Argentina Food Like?
Argentina food is something that you will have to discover and taste for yourself when you retire in Argentina. As you may already know, Argentina's roots originate from Europea, and as such, its origins have major role in the development of its unique local cuisines.
Cattle Country - Great for Beef Lovers!
Argentina is known to produce some of the best beef in the world. In fact, Argentina produces roughly 4% of cattle in the whole world. Hence, beef is always part of the Argentina food and it is the national dish of the country.
The Argentine Cuisine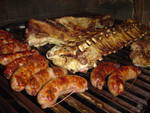 The Argentine people cook their meat with little or no seasoning at all in order to bring out the natural taste of the beef. The most that they season the meat with is the use of salt. All parts of the cow are used and nothing goes to waste.
Argentinean food has a touch of the Mediterranean in its style of cooking. Most of the early settlers in Argentina were from Spain and Italy. Argentinean foods like asado, empanada and chorizo are of Spanish descent. Italy has added to the Argentine cuisine with dishes like spaghetti and lasagna.
The Argentine Taste
The people in countries with a Spanish heritage like Mexico are known to love spicy food. This is not necessarily true for the Argentine people. People in Buenos Aires do not favor spicy foods as much. However, as you work into the interior areas of Argentina, the food has a hint of spicy flavoring.
Eating Argentina Food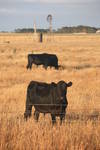 Lunch is when you will eat the biggest meal for the day. While you have the option of dining out in restaurants for lunch in almost all places in the world, in most parts of Argentina, restaurants close during lunch time because people enjoy eating their lunches at home.
Argentinean dishes you should tasteEating the food in Argentina is a new kind of experience. When you retire in Argentina you get to eat the beef that Argentina is famous for. Here are some select Argentine dishes you should not miss eating when you retire in Argentina.
Parridilla – This is basically a mix of steak and other choice beef cuts that have been grilled. This dish is a favorite in Argentina.
Asado – This is another favorite food of Argentina. This is beef roasted in open fire.
Milanesa – This dish is made with beef that is dipped in eggs and bread crumbs before it is fried.
---
Click here to find more Argentina retirement articles on my site
---
---
Return from Argentina Food to the Ideal Places to Retire Home Page