Beaverton, Oregon
Ideal Place to Retire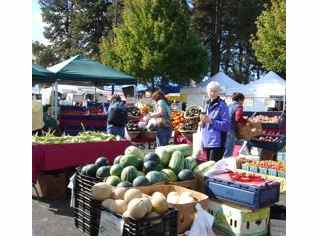 Set in the center of Washington County, Beaverton lies between the city of Portland and the Tualatin River Valley, it is considered to be the fourth largest city in Oregon.
Touted as one of the best places to live by Money Magazine, this city offers those who wish to move there a sense of community, and the neighborhoods are geared toward a high quality of life encompassing family life and a strong work ethic.
In addition, Beaverton has some of the most well-known colleges in the state of Oregon, such as Lewis and Clark, Oregon State University, and many more. The strength of the this community greatly benefits these colleges and the success of their students.
Considered to be the most affordable community in Oregon, the cost of living is as good as any other community in the nation. Moreover, Beaverton has the lowest crime rate in the nation. The city government has made it their goal to provide a safe, strong, and vibrant community and the influx of retirees is a testament to the desirability of relocating to this wonderful city.
Not only is the Tualatin Valley rich in vineyards, one of which is the Pinot Noir grapes which produce the finest Pinot Noir wine in the valley, but Beaverton itself is unique in that a park is located within one half mile of every resident. Tualatin Park is the largest in the state, and provides an array of recreational activities including trails, streams, and community services. In addition to shopping, sports activities, and great food; the city Library now hosts a new center comprising "one of the most visited libraries in the nation."
As you begin to research the many cities in this country to ascertain which one offers the best living conditions, affordability, and strong sense of community living, you may wish to add Beaverton, Oregon to your list of ideal places to retire.
---
style="text-align:center;">
From Beaverton to Retire to Oregon

href="http://www.ideal-places-to-retire.com/">From Beaverton to Home