Where in the World are the Best Countries to Retire?
When you retire the world is really your oyster and you have the option of going to the best countries to retire and even calling them home if you wish. The countries on this page have so much to offer, and naturally each one has its own benefits. These are some of the countries where you can surely maximize and get the most out of your retirement.


Cyprus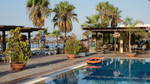 Cyprus is emerging as one of the best countries to retire. The cost of real estate here is low and expatriates can acquire residency with ease. Your retirement income from pensions gets taxed at a rate of only 5%. The climate is also well-suited for retirement with sunny skies that would make you want to just lounge under coconut trees all day. While there are winters here, they are mild. English is widely spoken in Cyprus making this place all the more favorable for you.
Panama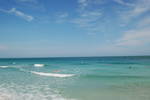 The Pensionado program offered by the Panama government to foreign retirees is one of the best deals you can get. Because of this, Panama is surely one of the best countries to retire to. The Pensionado program offers a number of incentives and discounts on a variety of services such as healthcare, travel and leisure for retirees.
Panama is a tropical country that has heavily invested in creating a tax haven for prospective retirees which is a great way to stretch your retirement dollars even further. English is one of the languages widely spoken here. The US dollar is also the currency so there are no problems in dealing with foreign currency.
It is easy to gain permanent residency in Panama. Within a year after buying a property here you are qualified to become a permanent resident. Five years after which you can apply for citizenship and for anyone who wants to retire early, at the time of this writing anyone over the age of 18 is eligible for retirement status as long as you meet the financial requirements.


France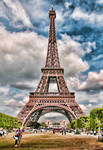 France is one of the best countries to retire to, not just because of the low cost of living, the beautiful scenery or enjoyable weather. No, the real reason why France is one of the best places to retire is because the quality of life here is simply great.
The income tax here is a wee bit higher than in UK. The good news is that the income tax is relative to your income. To say it another way - the lower your income, the lower the income tax rates. The maximum income tax rate here is 14%.
Though the cost of property here though is somewhat expensive, for just about everything else you'll find prices reasonable. For the average price of food you'd pay in other places, you actually get a high quality meal in France, which is also known over the world for its great cuisine.
As for your healthcare, so long as you come from an EU member country, you are entitled to free healthcare sponsored by the government of France.


Belize
This tropical country is one of the best countries to retire to for many Americans. Everything that you could wish for in your retirement comes to life in Belize. The warm weather is simply amazing and the cost of living is low.
Even taxes and property costs here are low. Healthcare is relatively inexpensive as well. You won't even have a hard time integrating with the local people because English is the primary language here. If you came to get away from the frantic lifestyle you were used to, then Belize is the retirement destination to be. If you are planning for an early retirement, it is easy to gain residency as a retiree in Belize,


Spain
Spain is popular retirement spot, especially with European retirees. You will find that there are established British communities here that would help make your retirement life a whole easier if you are a Briton retiring in Spain. It is easy to gain entry in Spain though. If you are from an EU member country, you do not even need a visa.
One of the drawbacks here is the fact that there are several tax schemes that you could fall into and end up being taxed as much as 40% of your income.

Some Other Best Countries to Retire:
Rounding up the list of the best retirement destinations are Austria, Australia, Canada, Costa Rica, Ecuador, Ireland, Italy, Mexico, Malaysia and Thailand.
---
Click here to find more Cheapest Places to Retire articles on my site
---
---
Return from the Best Countries to Retire to the Ideal Places to Retire Home Page