Best Town to Retire In Whether it's in the U.S. or Abroad
As you determine the best town to retire in, you will have your own determinates to help you identify what is the most important to you, then you'll easily identify which towns meet your needs and wants.
What Is Considered a Town
Everyone is familiar with the concept of a town, but the definition varies depending on where you live.
A town is a community that is smaller than a city but larger than a village. The definition of town varies depending on which part of the world you are referring to:
A town in the U.S. is a village in the UK but many of the British would call it a city.
Some towns in the U.S. are really neighborhoods. To be considered a town in the U.S., there must be a governing body.
Top Ten Determinates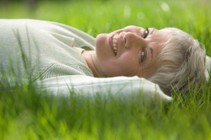 When you're looking for the best towns to retire in, here are the top 10 factors you need to keep in mind:
Cost of living – do you have a dollar amount in mind; about how much do you want and are able to spend each month or you are financially free.
Type of housing – do you prefer to rent or own a house, condo or apartment. How many bedrooms and baths; do you need a wheelchair ramp; do you favor a one story, with or without a basement.
Climate – is your penchant for hot and dry; hot and humid or do you enjoy the change of seasons with the fall foliage and spring blossoms.
Hobbies and interests – no matter what you want to spend your time on, you should be able to embrace it as you determine your best town to retire in.
Medical care – if you have a medical condition or need easy access to medical care or a pharmacy, even if it isn't in the best town to retire in is it a reasonable drive.
Distance from ____ you fill in the blank. Do you want to be near a golf course, super grocery store, your doctor, or your grandchildren.
Surroundings – do you like historic buildings, local shops and tourist; a body of water: ocean or lake, hills or flat land.
Atmosphere – regarding the local flavor, do you want warm, friendly and sociable or do you prefer everyone keep to themselves and the houses are a decent distance apart.
Religion – does the best town to retire in need to have your house of worship in the vicinity and do you prefer your neighbors to attend the same church for camaraderie and shared philosophies.
Transportation – how much driving will you have to do; do you need to be close to an airport; or do you prefer using the public transportation system.
You'll have to identify what is the most important to you, which will help you narrow down what you consider to be the best town to retire in.
Beaufort, South Carolina
Beaufort (pronounced boo furt) is the best town to retire in for its southern cultural influence. Where else will you find a charming town near the golf haven of Hilton Head, yet still has horse-drawn carriage rides in a quiet and charming community.
You'll still have the museums and strong arts influence with local festivals and a lower than average crime rate and cost of living without living in a tourist community like Hilton Head.
Towns in Illinois
Illinois's towns are some of the best towns to retire in for its rural lifestyle yet a couple of hours drive to Chicago or St. Louis if you still want access to the amenities of the big city.
Illinois' towns have a quant and slower pace of living. Here are three options for you to consider:
Aurora, Illinois
The population is nearing 140,000 this town is sometimes referred to as a city but has the tranquil appeal of a small town.
Even though Aurora is only 40 miles from Chicago, you may find yourself enjoying Aurora's cultural flare more your liking than the big city:
National historic structures
Festivals
The Aurora Art Walk is held quarterly
Community College with benefits for seniors
Museums
Elsah, Illinois
If you prefer a really small town, consider Elsah, Illinois as the best town to retire in. With a population of less than 1,000 residents, many people refer to Elsah as a village.
The median household income is $60,000. Monthly rent is around $1,000 and the average cost for a house is $180,000.
Elsah is on the National Register of Historic Places. The ancestry in Elsah is German, English, Scottish, Sub-Saharan Africa, and Swedish.
River Bend
Instead of the close proximity to Chicago, River Bend is less than an hour's drive to St. Louis. River Bend will provide you with the activities of a big city, yet you'll join the other 30,000 residents calling River Bend home.
The epitome of small town mid-America, River Bend has boulevards throughout the town, with full grown trees blooming in the spring and well-manicured landscape throughout.
Your days will be filled with strolls around one of the parks or coffee in town with other senior citizens.
Township of Chester, Pennsylvania
With a population peaking at 30,000, Chester is between Philadelphia and Wilmington, Delaware.
The Chester residents make up several ethnicities:
German is the predominant
Irish
Italian
Return from Best Town to Retire In to The Best Places to Retire Home Page