Move to a foreign country, there are many great places with socialized medicine. Comprehensive health insurance in these countries is a fraction of the cost of similar coverage in the U.S.

While Congress is guaranteeing you can get insurance, it hasn't mandated what you will pay for it. A pre-existing condition may throw a monkey wrench into your plans. Keep that in mind as you plan your medical coverage.
Social Security for Early Retirees
Will you receive your social security benefits if you are asking can I retire early? Obviously the less you work, the smaller your check will be. But even if you retire at age 40 or 50 and you don't pay any FICA taxes prior to your first check, you will still receive a monthly benefit.
Your social security benefit is based on the amount of your covered wages. In 1937 when social security began, only the first $3,000 in annual earnings was subject to FICA. The amount of covered earnings as well as the FICA tax applied to those earnings has risen steadily over the years. For 2011, the first $106,800 of earnings is subject to employment tax.
There may be many reasons to keep working past the point where you've reached financial independence, but a larger social security check probably shouldn't be one of them.
For a high salary worker, paying FICA taxes for an additional 15 years from age 50 to 65 only increases your monthly benefit by 13% from $1,804 per month to $2,037 per month. For a mid-salary worker, the results are a bit better, a 21% increase from $1,183 per month to $1,433.
Retiring on Certificates of Deposits and Money Market Funds
Can I retire early if all I have is Certificates of Deposit (CDs) or a Money Market Funds (MMF)? With the NASDAQ up and down, many skittish investors are pulling their stocks and investing in CDs or MMFs. A financial advisor's answer will be, "If you are very rich and can save enough to retire despite low investment returns CDs and MMFs are certainly an alternative." Unfortunately, while everyone portrays CDs and MMFs as being the safest investments around, they have risks of their own, mainly inflation.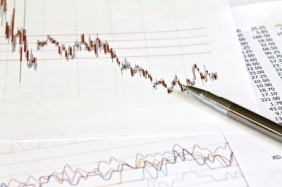 Once you've reached the level of financial independence where you can comfortably live on a 4% annual inflation, you can likely safely retire. Manage your expenses and save, save, save so you can answer yes when you ask can I retire early.

Return from Can I Retire Early to The Best Places to Retire Home Page