Central Florida Retirement Communities

Central Florida is quickly emerging as the baby boomers choice for retirement. If sultry hot summers and warm-mild winters appeal to you, then consider Central Florida as your retirement destination. The lowest temperatures range in the fifties in January and highest temp teeters around the low nineties in August.
Florida's Tax Advantages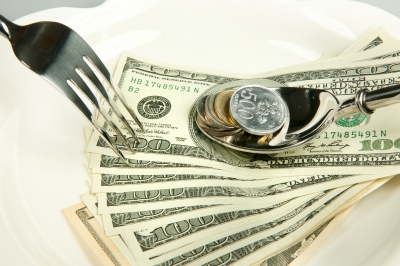 In addition to the great weather, there are taxes advantages for living in Florida. Florida doesn't have any income taxes. The sales tax rate is six percent and there isn't any estate, inheritance or gift tax, making the financial benefits worth the move. Florida law caps the increases of the property value to three percent per year for full-time residents, keeping the property taxes manageable.
Compared to the rest of the state, Central Florida's cost of living is moderate. Each of the coasts has tourists' towns, inflating the costs for groceries, fuel and other necessities.
Central Florida retirement communities are known for the active lifestyle. The ability to keep mentally and physically fit is an important aspect of a retired life, stimulating your mind, body and soul with a variety of activities:
· Local area attractions
· Year round and special events – live entertainment
· Churches and synagogues for worship
· Shopping – hundreds of shops, boutiques, and dining at bistros and nationally known restaurants
· Movie theatres
· Playhouse
· Clubhouse – for bridge or chess games
· Bowling Alley
· Boat ramp/dock
· Tennis courts
· Indoor and outdoor pool
· Health and fitness center
· Private golf courses
· Wildlife refuge
· Zoo
Staying active is the closest thing to a fountain of youth. Some parts of the Central Florida retirement communities have specific volunteer opportunities for the retirees in the community: tutoring school age children, improving the quality of life for the visual and hearing impaired children, checking daily on the disabled and homebound, pet fostering, United Nation's online volunteering, Red Cross virtual journalists, and even bird watching where you count the number of birds in your backyard during the winter months for a scientific census. The volunteers select which program interests them and their professional background helps the community. Whether you are an attorney, journalist, or banker, there are opportunities to help others in the Central Florida region.
Central Florida Housing Options
Affordable quality living and a carefree lifestyle where your new home options are abundant, with plenty of room between you and your neighbor and a wide range of styles, sizes and prices. From the most comfortable seasonal home to the largest upscale homes: Mobile Home Communities, Cabanas, Villa Communities, Villages, RV/Motor Coach Pads, Manufactured Homes, and Gated Communities. You can have maintenance free living or a peaceful setting of a single family home.
Some of the top retirement communities are located near the airports and ports for those retirees who love traveling.
Baby Boomers Remain Active After Retirement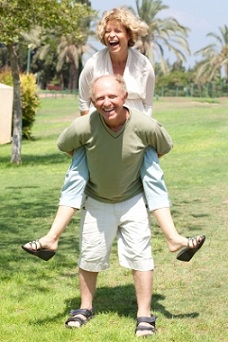 Residents living in active retirement communities are leading busy, rewarding and productive lives. The term "active retirement community" describes the largest community of retirees; the baby boomers who are marching enthusiastically into a new stage of life from their active retirement communities. Those baby boomers, still feeling too young to be considered retired love to play and have fun but they also can't quite imagine not being fully involved and engaged in their new retirement communities. They have redefined the word active and continually challenge the old norms for retirees. There are 10,000 baby boomers turning 65 years old every day for the next 19 years and if you are one of them, consider Central Florida as your retirement destination.
Central Florida retirement communities are mid-way between the Gulf and Atlantic coasts which great for staying connected to family and friends. Florida is a premier and affordable state with a solid foundation and a diversity of activities. You will love the glistening lakes, warm sunshine and tree lined streets. The Sunshine state is waiting for you!
Return from Central Florida Retirement Communities to The Best Places to Retire Home Page