Cheapest Place to Retire in USA

Cheapest place to retire in USA doesn't necessarily mean you have a fixed income. You may want to live frugally so you have more funds for traveling or other hobbies and interests.
Determine Your Finances
As you plan your retirement, you're interested in the cheapest place to retire in USA. Your first stop is to determine your budget.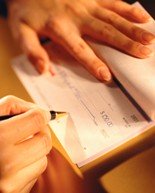 The typical retiree will spend about 70-80% of what you spent up until retirement.

For example, if you spent $50,000 a year, you can expect to spend $35,000-$40,000 a year. This number can be reduced by following some of the ways to save tips listed below.

Health care expenses rise as a person gets older and you'll have to spend more money on doctor visits and medications.

Health insurance costs also go up, unless a person is able to obtain Medicare or some other form of government sponsored health insurance.

Look at the income you have for retirement. Consider stock market investments, 401 (k) plans, annuities, IRAs, bank savings accounts and pensions.

Calculate how much money will be set aside by the time you intend to retire.

You will need to pay the same tax rate on these income sources as you would have to pay on income received from a regular job.

When you are looking for the cheapest place to retire in USA you'll want to determine which state has the lowest cost of living.
Ways to Save
You have your income calculated and are assuming you'll be spending 70-80% of that income. Now you want to find ways to save as you're searching for the cheapest place to retire in USA.
Taxes
The state's tax burden will have a direct effect on how much money you can save. The tax rate varies by state but a retiree's source of income and whether or not you own property also has a large bearing on the amount of taxes you will have to pay.
Most northern states have a high cost of living and may not necessarily be ideal for your retirement destination. Southern states are cheaper to live in than northern states.
Cost of Living Considerations
When considering the cheapest place to retire in USA, you'll find the average retiree spends $2,758 a month not including your rent or mortgage payment. This is a national average, so the West Coast and the Northeast are higher, and the Southern States are lower.
Why Alabama
Alabama is the cheapest place to retire in USA. The average retiree will need a little over $2,000 to live on plus your rent or mortgage payment.
Alabama is also known as the Heart of Dixie, bordered by Tennessee to the north, Georgia to the east, Florida and the Gulf of Mexico to the south and Mississippi to the west. Retiring to Alabama is more than the financial aspects.
Retirees living in Alabama consistently mention the abundance of natural areas, outdoor recreation activities like fishing and the gentle climate that can be found throughout the state. While most areas of the state experience a nice change of all four seasons, the average low temperatures in the winter are only around 50 with highs in the summer around 90 degrees.
Alabama offers some of the lowest housing and land costs in the nation. While housing prices in the state are higher along the Gulf Shore area, they are still lower than the average costs of water-front properties in most parts of the country. These lower prices not only apply to single-unit properties, but also to condos and the many planned retirement communities found throughout Alabama.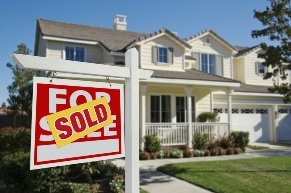 The property taxes in Alabama is the lowest in the nation. Homeowners are also entitled to a homestead exemption on a principle residence on any property up to 160 acres. Homestead owners who are 65 or older are exempt from all state ad velorem taxes.
In addition there are other property tax exemptions offered to people with adjusted gross incomes of under $12,000 who have retired due to a disability or blindness. Alabama offers low state income taxes that range from 2-5% on adjusted gross income depending upon income levels making Alabama the cheapest place to retire in USA for a multitude of reasons.
The quality of life should be high on your list of requirements when looking at the cheapest place to retire in USA. Huntsville, Alabama is ranked in the top 10 of the best places to retire. Alabama's crime rates for both violent and non-violent crimes are consistently lower than national averages. Southern people are known for their hospitality and friendly personality and Alabama isn't any different.
Popular Retirement Locations in Alabama
There are a large number of retirement communities that can be found across the entire state. Some of the most popular retirement locations include:
The Gulf Shores which borders the Gulf of Mexico. The Gulf Shores are primarily known for the number of retirees and a popular tourist destination.

It features great beaches, ample fresh seafood, natural wildlife areas and some of the best fishing in the state.

The City of Fairhope is especially favored by retirees and was named one of the 25 best places in the country to retire.

Eufaula is located along the southeastern Alabama-Georgia border, offering a relaxing atmosphere overlooking a 45,000 acre lake and is near larger cities.
Huntsville is known for its affordable lifestyle in a quiet yet urban setting. It is located in the northern part of the state with convenient access to both Nashville and Birmingham.

The city offers a unique blend of beautiful natural areas, active cultural events, fine dining, upscale shopping and top-notch golf courses.

Auburn/Opelika is just ninety miles from Atlanta and is also popular for retired military personnel due to its close access to Ft. Benning.

It has been rated as one of the nation's top six retirement spots and is known for a major university and great medical care.

Due to the several nearby lakes, it is also a favorite of fishing and boating enthusiasts.

Smaller Towns in Alabama are scattered throughout Alabama and offer housing for retirees on a budget. Two of the more notable of these small towns are Greenville, located in the mid-state area, and Muscle Shoals, which is found on the banks of the Tennessee River in the northwest portion of the state.
Alabama Retirement Communities
As you think about the cheapest place to retire in USA, Alabama is your destination. You will have your choice of living options and lifestyles.
Brookdale Place at Jones Farm is located in Huntsville, providing a full range of choices for today's seniors. Choosing a senior living community represents a lifestyle choice and Brookdale Place understands that the residents are choosing much more than a comfortable living environment.

The type of lifestyle available at Brookdale Place is: general care, independent living and assisted living. Your monthly budget for Brookdale Place is $3,400.

Galleria Woods in Birmingham provides a full range of choices for today's seniors. Choosing a senior living community represents a lifestyle choice.

Galleria Woods is for general care, independent living, assisted living, continuing care, skilled nursing, and Alzheimer's Care.

Your monthly budget for Galleria Woods is $1,700.

Elmcroft of Halcyon in Montgomery is another living option for you to consider as one of the cheapest places to retire in USA. Elmcroft of Halcyon is near the historic downtown Montgomery.

Elmcroft is for general care, assisted living and Alzheimer's care.

The monthly budget for Elmcroft of Halcyon is $2,900.
The state has quietly added thousands of retirees to its population every year. Whether you prefer to live in gently rolling mountains, small rural communities, along the Gulf shoreline or in a big city, Alabama will meet your requirements.
Return from Cheapest Place to Retire in USA to The Best Places to Retire Home Page