Cruise Ship Retirement is for Anyone

If you have ever vacationed on a cruise ship, you already have an idea of the surroundings, but not the permanency of life on a ship. If you haven't experienced a cruise vacation, you need to ascertain more of the everyday life of ship living.
Cruise Ship Retirement Financial Components
Cruise ship retirement offers several options for housing: a condominium cabin; apartment; one room cabin or one bedroom with a suite. The cost ranging from $160,000 to over a million dollars. A single room is approximately $160,000 and a larger suite is $400,000; and the elitist ships run $1 million.
Similar to condominium association dues, you will have a monthly fee on top of the one-time purchase price. Your fees for the operational expenses of the ship: the crew, fuel, insurance, three meals a day, port fees, a medical center and housekeeping.
Some ships are allowing future residents to buy now and rent out the cabin until you are ready to retire. With the depressed economy, people might be working a few years longer or the price for a cabin may be below market value. Buying and renting may be a smart option.
You might consider working on the ship, either full-time or part-time. Babysitting for tourists' children will also provide some additional income. If you like the sea life, cruise ship retirement may be less expensive than owning a yacht and cruising around the world with your own captain and crew.
Advantages and Disadvantages of Cruise Ship Retirement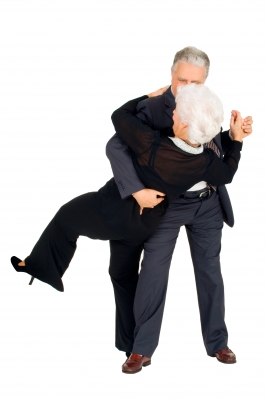 Advantages include: as many meals a day as you can eat, even breakfast in bed if you like, shows every night, treated like a customer instead of a patient (if you were living in a nursing home), and the ability to see the world.
Disadvantages include: limited access to friends and family (they have to come to you), expensive or limited Internet access for staying in touch with family, access to medication, medical care is limited, and the lack of familiarity as new guests are coming and going all of the time (depending on your temperament this may be an advantage if you like the excitement).
Now you want to think about your lifestyle. Think of living on a cruise ship is like living in a nice hotel, except the outdoor scenery keeps changing. Living on a floating home offers a sundry of amenities:
· Movie theatres
· Concerts
· Night clubs
· Casinos
· Spas
· Workout facilities
· Beauty shops
· Barber shops
· Library
· Casual dining
· Formal restaurants
· Tennis courts
· Miniature golf course
· Indoor and outdoor swimming pools
· Dance floor
Cruise ship retirement is available on two types of ships: a residential ship and a cruise ship. When comparing the two, think of a residential ship as a yacht and the cruise ship as a dinghy. The residential ship is designed for people to live onboard, permanently. Cruise ships do not offer the same level of comfort, with a single wall hull, making the voyage noisier.
The residential ship allows the residents to vote annually for the next year's itinerary. The cruise ship will, of course, have a mixture of residents and tourists.
Baby Steps to Cruise Ship Retirement
If you haven't experienced a cruise vacation, this should be your first move. You want to make sure you like the concept. Once you are convinced you are making the right decision, rent for three to six months first. Instead of investing a larger sum of money and later realize you made a mistake, consider renting.
Cruise ship retirement will provide you with adventure yet convenience, which are usually incompatible. Instead of a beach condominium or retirement community where the scenery never changes, a floating retirement home offers something different, every day is a new experience.
Return Cruise Ship Retirement is for Anyone to The Best Places to Retire Home Page