Denver Colorado Host 2008
Democratic Convention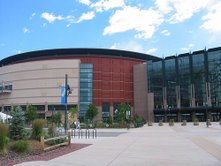 The Democratic National Convention will be held in Denver, Colorado at the Pepsi Center on August 25-27, and at INVESCO Field. There is excitement in the air as residents of this great city prepare for the up-coming events.
The arena sits on Speer Boulevard, a main thoroughfare in downtown Denver, and is served by a nearby exit off Interstate 25 There is also a light rail station on the western side of the complex..
More than 45,000 delegates, journalists, volunteers and others are expected to visit the city as part of the convention. The city of Denver is committed to making this the greenest convention in history. Our mission is to build a long-lasting green legacy that will thrive in our community and around the world long after the last delegate leaves Denver.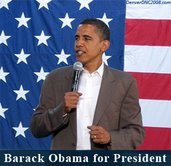 What is a "super delegate"?
Who are these "super delegates" getting so much attention in the media? Collectively, unpledged delegates are a diverse group of individuals who come from all parts of the country and all walks of life. They include grassroots activists, county Party chairs and local elected officials.
How Delegates Vote.
All delegates – both pledged and unpledged – formally cast their votes at the Convention. Voting occurs at the Convention in a number of different ways. No vote may be cast by proxy.
What are are You Looking For?

Return From Denver Democratic Convention b> to Home