Retire in Style - Consider Equestrian Communities

The slower-paced lifestyle associated with equestrian communities appeals to those looking for a second home and those ready to retire. Your housing options include:
apartments
villas
log homes
private elite neighborhoods
lakefronts
a wooded setting
multi-acre parcels
small farms in a cluster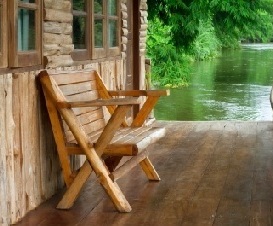 True urban life may be in a conservation overlay, which is keeping the land in its natural state, or a rural setting with limited access to shopping malls and spas. If you choose the farm life, you may also have a working farm with vegetation, usually corn or soybeans.
Some equestrian communities offer leasing and rental programs in addition to purchasing your home, making the equine lifestyle affordable to all.
Financial Impact of Living in Equestrian Communities
Even if you choose to not own horses, the serenity of watching horses graze in rolling fields is a huge draw. Only 35 percent of equestrian communities' dwellers own horses.
Horse ownership requires a financial and time commitment. In addition to the initial cost of buying and outfitting the horse, there is the constant cost of:
feed
board
vet bills
tack replacement
shelter
Some equestrian communities have on-site boarding of horses and others are boarded at a nearby facility. In either case, your horses need daily exercise, especially those who are confined in paddocks and stables. The paddocks must be kept clean and the fences must be repaired.
Also, the droppings must be removed to prevent flies and worm infestation and stable bedding must be changed daily. After each ride, the tack must be cleaned as well as grooming the horses and cleaning of the hooves. You also need to insure your horses have clean water and adequate feed.
Equestrian Communities Offer a Full Array of Amenities
Whether you choose to own horses or are looking for a peaceful rural surrounding, you have a wide range of other activities when living in equestrian communities:
Golfing
Farm to table culinary
Deep water private marinas for canoeing or kayaking
Tennis
Fitness Centers
Pools
Stocked lakes for fishing
Sporting clays
Fox hunting
Riding clubs
Health Benefits of Equestrian Living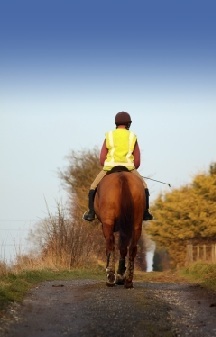 When living in equestrian communities you will gain emotional therapeutic benefits and physical benefits of horseback riding by improving your strength, coordination and balance. It can also be good for chronic back pain and arthritis sufferers. The physical activity and emotional connection to the horses are known to help alleviate the pain of arthritis.
Equestrian Communities Are Across the Country
There are over 250 equine communities across the country. A few of the predominant communities are located in: Kentucky, North Caroline, South Carolina and Florida.
Kentucky
According to Honest Horse Magazine, Kentucky is the "The Saddle Bred Capital of the World." Kentucky. has hosted the World Equestrian Games and, of course, is the home of the Kentucky Derby. The Bluegrass State has thousands of acres of white or black three-board or four-board fences with horses prominently grazing in the pasture. Equine living is scattered throughout the state although Lexington is the predominant home for equestrian communities.
North Carolina
In North Carolina, Asheville is nestled in the Blue Ridge Mountains and Tyron, N.C. host the annual Block House Steeplechase.
South Carolina
In upstate South Carolina riding lessons, jumping rings, and private riding trails are a few of the equine communities' offerings.
Florida
In Northern Florida, Olympian David O'Connor branded equestrian communities. In his signature communities O'Connor trained and certified groomers and offers stable hands to help after your horse ride.
Many of the equestrian communities participate in completion programs or are a part of an equestrian organization include:
American Driving Society
American Endurance Ride Conference
American Vaulting Association
National Reining Horse Association
United States Dressage Association
United States Eventing Association
United States Hunter Jumper Association
United States Para-Equestrian Association
United States Equestrian Federation
Equestrian Drill Team Association
The American Equestrian Trade Association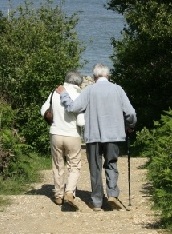 In today's cluttered and stress-filled pace, there is a hunger for nature. When considering your equestrian communities' options, keep in mind the layout and functionality for the horses.
Just as importantly you want your own architectural character and unique floor plan for your new homestead. Your love of horses; the animal-human relationship and pristine natural grasslands make equestrian communities a tranquil and fulfilling life.
Return from Retire in Style - Consider Equestrian Communities to The Best Places to Retire Home Page