Retire to Houston Texas
Ideal Place to Call Home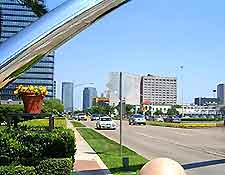 Houston, Texas is not only affordable but can be listed under "Cheapest Places to Retire" among the top rated cities in America for retirees. Whether you decide to live in the city proper or in its urban suburb, this city offers shopping, world-class cuisine, recreational activities, sports activities, golf, hiking, boating, and everything in-between.
With fabulous year-round weather, there are plenty of outdoor activities you can engage in; from boating to fishing; water sports and golf. Houston's Memorial Park is definitely for the sporty-type with its jogging paths and bike trails, tennis center and and fitness center.
No matter what your niche in life, Houston affords you the opportunity to enjoy retirement in comfort. In fact, this major city has the lowest cost of living index than any other. In fact, statistics show that the housing costs in cities of more than two million people are 44 percent below the national average. Its cost of living costs are 23 percent below the average.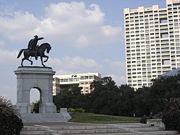 The Theater District is a 17-block area in the center of downtown Houston and home to major performing arts organization. It is one of the few cities that have resident companies for all four major performing arts: ballet, drama, opera and symphony. On any given day, you can participate and enjoy their performing arts groups with exciting performances all season long. In addition, the Alley Theatre is an indoor theater hosts two stages and is one of the most prestigious nonprofit resident theatres in the United States.
Houston is home to 337 parks including Hermann Park, one of the city most-visited public parks. This historic 445-acre park is home to numerous cultural institutions including the zoological park, the Garden Center, Miller Outdoor Theatre, Museum of Natural Science, and the Hermann Park Golf Course; the place to have fun and meet new exciting people.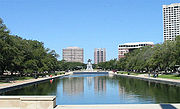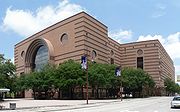 If you are looking for cultural diversity, Houston is the place. There are more than one hundred ethnic groups and cultures. Considered to be the most diverse city in the US, there is plenty of activity you will enjoy. Whether it is attending a football game, or going to the ballet; becoming immersed in their many festivals or having neighbors over for an outdoor barbecue.
Shopping in is just as diverse. Whether you enjoy malls or discount stores; boutiques or well-known chains, there are a variety of shopping venues that will fit any budget.
Another area which has been touted as the finest anywhere is Houston's medical facilities. They offer the most up-to-date facilities to care for a variety of illnesses. The bottom line is that their health-care system is the best.
If you are looking for the cheapest place to retire, add Houston to your list.
---

Return to Cheapest places to retire