Maryland Retirement Communities - An Exciting New Beginning

Maryland retirement communities are offering a different lifestyle from the stereotypical senior living neighborhood. In addition to the variety of activities, Maryland offers sandy duns to the east, marshlands with wildlife near the bay and oak forest perched on sprawling hills to the west.
The retirement communities are scattered throughout the suburbs surrounding Washington, DC, the state's largest city, Baltimore and dispersed throughout the more rural parts of the state.
Maryland Culture Varies by Region
Rural western Maryland maintains an Appalachian culture. The southern and eastern shore regions preserve a Southern culture. Baltimore and the DC regions have a Northeastern flare. With the different types of culture, when considering which of the Maryland retirement communities are right for you, include the culture of that particular region in your decision.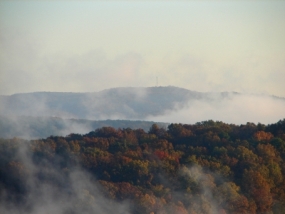 Appalachia
Appalachia stretches from the southern tip of New York State to Northern Georgia, Mississippi and Alabama. Although there are stereotypes of Appalachians, Maryland residents are educated, but the economy does rely on agriculture and timbering.
Southern
The Southern culture brings a unique cuisine; bluegrass and country music, as well as southern gospel. Maryland "southerners" typically do not take on the dialect of the true south.
Northeastern
The Northeastern society is similar to the New England area of the country. The first movements for education and American literature began in the New England region.
Types of Housing for Maryland Retirement Communities
Once you have decided which part of the state you are partial to, you want to look at the types of housing for Maryland retirement communities. Your options include single family, townhomes, apartment living, condominiums, carriage homes, luxury apartment homes, and villas.
Some great areas to consider include:
Annapolis, there are 55+ luxury condominiums located on the western side of the Chesapeake Bay.
Frederick, the first condominium community was recently developed next to wooded parks and restaurants.
Taneytown has single family homes, and condominiums with indoor pools, a driving range, fitness center, billiards, card and craft rooms, tennis, par 3 putting greens, bocce, bird sanctuary, garden and picnic areas.
Berlin, for the avid golfers, you can consider the beautiful golf course communities.
Maryland Retirement Communities for Every Healthcare Issue
Every community has specific lifestyle options to coincide with your health needs:
Active adult
Active adult with low maintenance
Low maintenance
Luxury
Equestrian
Waterfront
Waterfront low maintenance
Urban low maintenance
Respite care
Short term rehab
Assisted living
Alzheimer's care
Physical therapy
Independent living
Maryland Retiree Activities
An added bonus for choosing one of the Maryland retirement communities is the wide variety of activities by season. During the late spring, summer and early autumn consider: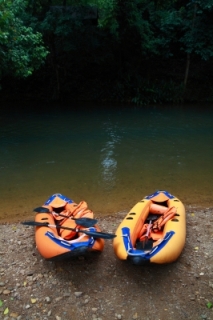 gardening
fishing
golfing
bicycling
bird watching
boating
canoeing
hiking
horseback riding
sailing
rafting
yachting
In the late fall and winter months, the snow makes dog sledding, skiing, and snow mobiles fun entertainment choices.
Year round activities include an arts studio, wood shop, computer lab, tai chi, and all season pool.
For history buffs, the Maryland retirement communities have a wide variety of walking tours throughout the state with over 70 national historical landmarks.
Some interesting historical facts about Maryland:
The Maryland Gazette was founded in 1727 and is the oldest continuous newspaper service in the country.
The first post office in the country was opened in 1774 in Baltimore.
Georgetown Prep in Bethesda is the oldest Catholic secondary school in the country.
Maryland is also home to first dental school in the world, the first water company in the U.S.; the first telegraph line was established between Baltimore and Washington, DC and has the longest bridge in the U.S.
With Washington, DC so close by, there are even more activities for Maryland retirees:
The National Mall
The Smithsonian
Museums
Monuments
government buildings
sightseeing tours
national landmarks and special events
With the close proximity to Maryland, all of these activities can be day trips.
Other Amenities to Consider with Maryland Retirement Communities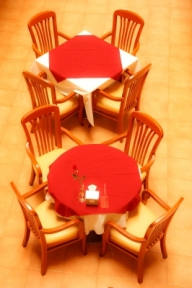 You have plenty of activities and the proper care, there are a full array of other amenities available: on-site restaurants, maintenance-free communities, campus services, clubs on campus, table-side dining, pubs and bistros, barbershop and salon on campus and transportation services to take you to doctor's appointments or day around town.
The Maryland Department of Aging provides multiple programs and services for the elderly:
Assisted Living Group Home Subsidy Program
Congregate Housing Services
Continuing Care Retirement Communities
Health Promotion and Disease Program
Senior Center Services
Senior Medicare Patrol
Senior Transportation Services
Ombudsman Nursing Home Advocacy Services
National Family Caregiver Support Program
Medicaid Waiver for Older Adults
Public Guardianship Services
Senior Health Insurance Assistance Program
Senior Legal Assistance Program
Maryland is a beautiful state with a variety of cultures and any type of activity you would like to participate in is available. You won't have to give up your hobbies or quality of life when considering Maryland retirement communities as your new home.
Return from Maryland Retirement Communities The Best Places to Retire Home Page