Looking Forward to Mexico Retirement
Mexico retirement is emerging as one of the most popular destinations for retirees in recent years. Mexico is an especially popular retirement option for American and Canadian retirees because it's so close.
It regularly heads the list of desirable retirement destinations for North Americans, and even with the recent turmoil in the border towns and bad publicity, there is still a lot of great places here for your retirement.
Mexico - Retirement Paradise
Mexico, all 754,120 square miles of her, is as rich in culture as she is in natural beauty. Mexico's rich coasts offer a tropical paradise that you can call home during your retirement where everything from the weather to the plants and animals are truly breathtaking.
There are a few great reasons to choose Mexico retirement, and here are a few of my personal favorites: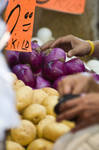 Lower cost of living
Great Climate
Easy access by land, air or sea for Canadians and Americans
Beautiful landscapes
Tasty (and healthy!) local cuisines
Friendly people
Numerous expat retiree hot-spots
---
Where to Live in Mexico
The largest foreign communities are centered around the beach resorts of Puerto Vallarta and Mazatlan on the pacific coast; the colonial cities and towns in Mexico's central highlands, such as San Miguel de Allende. The Baja Peninsula is another popular spot with its striking desert, mountain and ocean villages while also offering easy access back into the United States.
There's a beautiful stretch of white sand beach in the Yucatan Peninsula, which includes both the bustling resort of Cancun and dozy coastal villages down to the Belize border like Tulum which is one of my personal favorites.
Everything You Need is Within Reach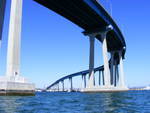 Your Mexico retirement can be all-inclusive, with high-speed internet access, satellite TV, cell phone service, liberal immigration laws, friendly, polite, welcoming people, inexpensive health care, and a breath-taking variety of temperature and tropical climates.
Affordable Retirement Living
If you are looking for the bargain-basement Mexico of old, you won't find it in many retirement destinations, though the recent financial crisis has created some great opportunities for anyone looking to purchase real estate there.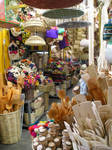 Though Mexico retirement is still at least 25 percent to 35 percent less expensive than the United States and Canada, its emergence as a retirement destination has precipitated a sharp increase in prices in the most desirable locations, especially real estate. But Mexico is big and diverse enough that there are still many towns and cities where the cost of living is much cheaper.


Final Thoughts on Mexico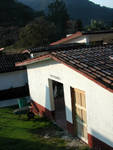 All in all I think Mexico is a great spot to consider for your retirement, and I've personally taken 2 separate trips in 2011 to get a feel for what it would be like to live there. My 2 favorite places personally are Tulum and Huatulco, with Puerto Escondido and Guayabitos also great spots worth checking out and considering.
---
Click here to find more Retiring in Mexico articles on my site
---
---
Return from Mexico Retirement to the Ideal Places to Retire Home Page