New York City, For
Art & Music Lovers
Retire to New York City. It has the best entertainment anywhere.
If you are an arts and music lover, you can spend a
lifetime enjoying all that Manhattan has to offer.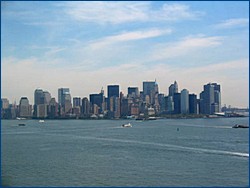 Why is it an ideal place to retire? Because living in this big city is not only an experience, but a lifestyle unmatched by any other places in the US.
As a music lover, you have an incredible array of places available in which you can enjoy and participate in live events, concerts, plays, and musicals which are all located in New York's Theater District. Moreover, you are in the heart of the city's Carnegie Hall, Madison Square Garden, and Lincoln Center where you can attend operas, musical concerts, ballet, and performances unlike any you have experienced elsewhere.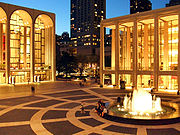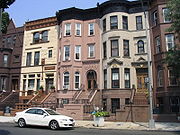 In addition, you have a variety of museums where you can spend hours looking at famous paintings by such artists as Van Gogh, DaVinci, Matese, and Renoir. You can experience the famous Metropolitan Museum of Art or other equally prestigious galleries located in the heart of the city. In fact, if you love sculpture you can take a bus or a train to the famous Noguchi Museum located in Long Island City.

Along with the art museums and the theater district, there are hotels and lounges with live entertainment nightly. Every week, the Westbury Music Fair hosts such celebrities as Johnny Mathis, Neil Sedaka, or your favorite group from the 50s and 60s, including Peter, Paul, and Mary.

Retiring to New York, specifically Manhattan, allows you to live among a diverse culture where the pace is fast, but the experience is well worth the effort. For art and music lovers, it is a wonderful town and one in which you should add to your list of ideal places to retire to.
---
from New York City to Retire to Arts & Music

from Retire to New York City to Ideal Places to Retire
---