Orlando Retirement Communities Offer a Disney World Life Everyday

Orlando is located in the central region of Florida. With a population peaking at 238,000, Orlando is the 27th largest metro area in the Southeastern U.S. and the third largest metro area in Florida and the state's largest inland.
Central Florida touches the Atlantic coast in just one area, but that area is remarkable. The Volusia County shoreline includes Daytona Beach, referred to as the world's most popular beach, attracting over eight million visitors each year. The region's Gulf coast is in complete contrast. The southern part of what is known as "The Nature Coast" is sparsely inhabited in comparison.
Orlando Economy
Central Florida is a quiet region of small farming communities dominated by one town that hit the big time very hard: Orlando. The city is now the most popular destination in Florida, due to Walt Disney World, Universal Studios, and Sea World.
The economy of the region has boomed as a result and many of the smaller communities have benefited from the boom while retaining the quiet, rural character that makes them so livable.
Orlando Healthcare
Orlando has two non-profit hospital systems: Orlando Health and Florida Hospital. Orlando's Health's Regional Medical Center is home to Central Florida's only Level I trauma center, and Winnie Palmer Hospital for Women. Orlando's medical leadership will be further advanced with the completion of University of Central Florida's College of Medicine and a new VA Hospital.
Orlando Retirement Communities
Orlando is a mecca for retirement communities. The suburbs and areas around Orlando are home to many communities, since Orlando is somewhat urban.
Here are some choices to consider:
Lakeside Landings in Oxford, home prices range between $180,000-$280,000
Advent Christian in Live Oak, home prices are between $200,000-$300,000
Bronson's Landing in Winter Garden, homes are priced between 4400,000-$600,000
Freedom Pointe at The Villages in Lady Lake has homes around $180,000
Isles of Oviedo Townhomes in Oviedo, home prices are $190,000 to $200,000
Preston Square in Windermere, the homes average between $190,000 and $310,000
Summerlake in Winter Garden, homes are between $220,000-$370,000
There are also a few historic neighborhoods:
Lake Cherokee
Lake Eola heights
Lake County Retirement Communities
Ideally situated, Lake County is in the center of the state, top to bottom, coast to coast. Lake County is minutes from shopping, medical facilities, restaurants, houses of worship and major highways.
A few of the amenities of Lake County as one of your Orlando retirement communities to consider:
A full service restaurant on the property
Shuttle service transportation
Diverse activities serving the specific interest of active adults supervised by full-time social directors
Easy access to all common areas
18-hole golf courses
Well-equipped multi-purpose clubhouses
Lake County residents pay a low monthly homeowner's fee for the use and enjoyment of the common facilities. The fees include the 24-hour staffed security gate, tennis, softball, upkeep of the clubhouses, pools, spas, and common property including the community entrance, landscaped boulevards and village entrances, daily activities and events
Orlando Retirees Remain Active
Orlando retirement communities offer all of your "things to do list." Think about how many times you said, "When I have the time, I'd like to..." Fill in the blank and now that you found your new city, pull out your list and start enjoying all of the things you have always wanted to do. Careers, children and a host of other responsibilities always come first, but now it's time for you.
Your options for an active lifestyle include:
Golf courses
PGA golf professionals on staff
Lighted tennis courts
World class fitness centers
Men's and Women's Wet and Dry Saunas
Pickle Ball
Bocce Ball
Softball
Private fishing lakes
Drama clubs
Computer clubs
Broadway caliber shows
Ballroom dancing
Billiards
Swimming pools
Crafts
Staffed fitness centers
Weekly scheduled activities
Educational activities
Orlando Cityscape
The geography of Orlando is mostly wetlands, consisting of lakes and swamps. The terrain is generally flat, making the land fairly low and wet. Dotted with hundreds of lakes, Orlando's bedrock is mostly limestone and very porous.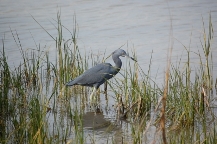 There are 115 neighborhoods within the city limits of Orlando and also unincorporated communities. Think of Orlando's city limits as a checkerboard, with pockets of unincorporated Orange County surrounded by city limits.
Downtown Orlando is home to 71 skyscrapers, occupied by banks and other corporate offices. The total population for Orlando is 1.1 million people.
Although English is the dominant language, 16 percent of the population speak Spanish and less than two percent speak Haitian, Creole or French. Since Orlando is a tourist hub, the crime rate is higher than average for a city this size.
Central Florida offers rolling landscapes and inland protection from hurricanes and salt corrosion. If you want to visit Florida's beaches, they're an hour away in either direction and of course, over two hundred square miles of lakes.
Orlando is home to 31 parks and over a dozen marinas and fish camps and of course, minutes from Walt Disney World, the Epcot Center, and Animal Kingdom.
Orlando's temperature peaks at 82 degrees in the summer and 62 in the winter months, making the year-round warm temperatures inviting to all considering one of the Orlando retirement communities.
Return from Orlando Retirement Communities to The Best Places to Retire Home Page