Pittsburgh Tour
Something for Everyone
Join a Pittsburgh Tour! What better way to explore and appreciate the Art Institute of Pittsburgh, the Carnegie Institute's Museums of Art and Natural History, the Andy Warhol Museum among many others.
Pittsburgh is no longer an industrial center for steel or heavy manufacturing; the city's economic sources include healthcare, technology and financial services.
Learn of the development of Pittsburgh from a fort in the wilderness to one of Americas Most Livable Cities. Neighborhoods have been important in Pittsburgh's history; discover all of 89 historic and ethnically distinctive neighborhoods. There is a wide variety of tours offered so everyone is sure to find a tour to enjoy. For your pleasure, here are a few of the many tours offered.
---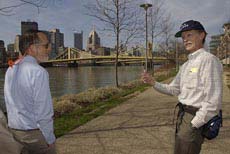 Pittsburgh Walking the ultimate-custom-designed-walking-tour. Donald Gibbon offers personalized tours tailored to suit your interests. Pittsburgh Walking has the experienced guides who love their town and know it, top to bottom. We can walk as long or as short as you like, so let us know what you'd prefer.



---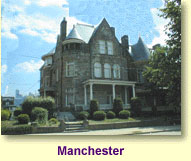 For your convenience
Pittsburgh, Pennsylvania Planning Department's Historic Review Commission have produced walking tours for three historic districts in the city. Click here to read more about it and catch a glimpse of its historic architecture.