Retire in Arkansas and Enjoy a Slower Pace of Living

Retire in Arkansas and enjoy the land of lakes and rivers with nature trails and seven protected National Parks. The list of activities is plenty, but the pace is far from the city life. The National Parks do not allow any mechanized vehicles, some of which are rarely visited and can provide a good experience of feeling as if you are the only person to have ever stepped there.
Arkansas Climate
The Arkansas climate is humid with sub-tropical temperatures, strongly influenced by the Gulf of Mexico. The summers are hot and humid and the winters are milder in the south, with snow in the northern region. January's temperatures teeter in the low 30's and in the summer months, the highs reach the 90's.
Retire in Arkansas for the state's significant agriculture, which allows you to eat fresh eggs, poultry, dairy, rice sorghum. For those unfamiliar with sorghum, it's similar to syrup but with a kick.
Arkansas, like most southern states, is part of the Bible Belt and is predominantly Protestant. Arkansas' total population is less than three million.
Arkansas Taxes
If you choose to retire in Arkansas, retirees do not pay any taxes on your social security benefits. You also do not pay taxes on the first $6,000 in gains on your pensions along with recovery of cost basis. Residents of Texarkana, Arkansas are exempt from Arkansas income tax; wages and business income earned is also exempt.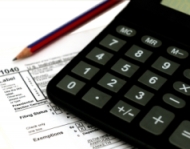 The sales tax rate is six percent and the state also mandates various services be subject to sales tax collation. They include:
Wrecker and towing services
Dry cleaning and laundry
Pest control
Security and alarm monitoring
Self-storage facilities
Boat storage and docking
Pet grooming and kennel services
Along with the state sales tax, there are more than 300 local taxes in Arkansas. Cities and counties have the authority to enact additional local sales and use taxes if they are passed by the voters in their area. These local taxes have a ceiling or cap, they cannot exceed $25 for each 1% of taxes assessed.
Low-income taxpayers with a total annual household income of less than $12,000 are permitted a sales tax exemption for electricity usage.
Arkansas Cost of Living
Retire in Arkansas for the low cost of living. Home prices average $120,000; the median family income is $34,000; and the average utility bill is $63. Arkansas has one of the lowest per capita incomes of any state. The median home prices are much less expensive and the cost of living is below the national average.
Best Retirement Communities in Arkansas
Retire in Arkansas for the great retirement locations. It also has the largest and most successful planned retirement communities.
A few of the best places to retire in Arkansas include:
Fayetteville – on the northwest corner of the state; small-town pace sitting on the edge of the highest mountain in the Ozarks; with tree-filled neighborhoods and cultural activities.
Hot Springs – an enchanting downtown with historic bathhouse row; four area lakes with water sports and two national parks.
Bentonville – located in the Northwest of Arkansas with a population of 35,000 and best known for the corporate offices of Wal-Mart.
Pine Bluff – in the southeast section of the state, a population of 55,000 and a significant amount of farmland.
Texarkana – the uniqueness of this city is the two states, half of Texarkana is in Arkansas and the other half is in Texas and residents in the city are exempt from Arkansas individual income taxes.
When considering retiring in Arkansas, you should know that the state is divided into regions. There are less than a dozen cities in each region with more than 10,000 residents: the Central Region has ten cities; the Southwest Region has nine cities; the Northeast Region has eight cities; and the Northwest Region has eleven cities or towns.
Arkansas Retirement Activities
If you choose to retire in Arkansas, you will have your choice of activities:
Ozark Hill Hikers
Men's Chorus
Cycle Riders
Competitive senior softball
Senior Olympics for swimmers
Bowling leagues
Book clubs
Bridge clubs
Bingo nights
Walking and hiking trails
Recreation center
Fishing in stocked lakes
Fitness centers
The people and towns in Arkansas make your choice to retire in Arkansas easy. The beautiful scenery and low cost of living, along with active adult communities catering to the over 55 crowd and your choices of activities run the gamut.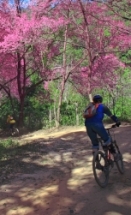 Those who want to live in Arkansas will find everything from larger cities to small towns, from metropolitan areas to agricultural settings, from action-packed night clubs to rejuvenating spas, there's something for everyone in Arkansas. Arkansas offers certified retirement communities with assisted living options and independent choices throughout the state. If you enjoy outdoor activities and a surreal lifestyle retire in Arkansas.
Return Retire in Arkansas The Best Places to Retire Home Page