Retire in Colorado for More than the Snow

Would you consider to retire in Colorado? The state encompasses much of the Rocky Mountains as well as the northeastern portion of the Colorado Plateau and western edge of the Great Plains. A little over one third of the area of Colorado is flat and rolling land. The Colorado plains are usually thought of as prairies, but actually they have many patches of deciduous forests, buttes, and canyons, similar to the high plains in New Mexico.
Colorado Climate
If you retire in Colorado the weather is complex compared to most of the U.S. Unlike the other states, southern Colorado is not necessarily warmer than northern Colorado. Most of Colorado is made up of mountains, foothills, high plans, and desert lands. Mountains and surrounding valleys greatly affect local climate.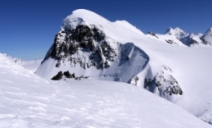 As a general rule, with an increase in elevation comes a decrease in temperature and an increase in precipitation.
Northeast, East, and Southeast Colorado are mostly the high plains.
Northern Colorado is a mix of high plains, foothills and mountains.
Northwest and West Colorado are predominantly mountainous, with some desert lands mixed in.
Southwest and Southern Colorado are a complex mixture of desert and mountain areas.
Colorado Temperatures by Region
Eastern Plains
Low humidity and moderate precipitation, usually between 15-25 inches annually . There's an abundance of sunshine and cool clear nights. Summers peak around 100 degrees.
West of the Plains and Foothills
The weather is much less uniform; even places a few miles apart can experience entirely different weather depending on the topography of the area. Most valleys have semi-arid climates and humidity exist in some areas. The wettest season is winter while June is the driest month. Summers are cool with highs in the 70's and winters are slightly cooler due to the lack of warming winds common to the plains.
Extreme weather is a common occurrence in Colorado. This is something you should be aware of if you want to retire in Colorado. Thunderstorms are common east of the Continental divide in the spring and summer. Some of the mountainous regions of Colorado receive a huge amount of moisture via winter snowfalls.
Colorado Retirement Activities
If you decide to retire in Colorado it is a haven for the outdoorsy retiree who likes to ski downhill or cross country. The largest natural hot springs in the world is located in Colorado.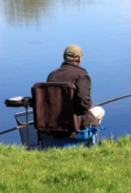 The primary activities in Colorado are winter outdoor activities like skiing. There are also cultural attractions and other outdoor activities of the "Wild West." Colorado has a reputation for being a state of active and athletic people. Coloradans have the lowest rates of obesity of any of the states in the U.S.
A few of the activities available to keep you busy include:
Fishing
Walking
Thriving arts: symphony, opera, ballet, and orchestra
Lifelong Learning Programs
Antiquing
Museums
Theaters
Colorado Cost of Living
Colorado is not a cheap state to live in due to it being a tourist mecca especially in the winter for ski season. The federal income tax rate is 4.63%. Social Security is taxed over $20,000 or $24,000, depending on your age. There isn't any inheritance tax at the state level and the sales tax rate varies by county, up to 9.9%.
The average income is $48,000 with a state and local tax burden of $4,300 which ranks 34th in the states. Since this tax burden is considerably lower than the average, many seniors find that living in Colorado is much less expensive than other states.
There isn't a standard deduction associated with the state income tax calculation. Federal exemptions and credit amounts apply including the medical and dental deduction.
For seniors, the exemptions include:
The first $24,000 of income from pensions, Social Security and annuity withdrawals are exempt from state income tax
Social Security income that is not taxed by the IRS is not added into the adjusted gross income for the state income tax calculation
VA benefits are not taxable since they are generally applicable to a disability
For property taxes, a homestead exemption for a senior over the age of 65 who has been living in a home they own for the past ten years or more.
Best Retirement Cities in Colorado
There are many retirement communities and homes in Colorado. When contemplating whether to retire in Colorado, these cities may provide you with different options, based on the size of the city and lifestyle:
Fort Collins/Loveland – has the town culture of boulder, but the cost of living is less; numerous small businesses owned by retirees; mountain biking trails and fishing
Colorado Springs – has over half a million in the city and suburbs; the city's central location boasts easy access to the mountains and an easy drive to Denver for cultural and major sporting events.
Canon City – has about 35,000 residents in the Arkansas River Valley where the climate is warmer and the growing season is longer; seniors choose Canon City because of the friendly people and the easy access to Pueblo and Colorado Springs without the hustle and bustle of city life.
Durango – less than 20,000 residents; more eateries per capita than San Francisco; stellar hiking and mountain biking in the San Juan Mountains; Senior Outdoors and an active senior center.
Leadville – a former mining town, Aspen is 30 miles away, but the road is often closed in the winter; it is the highest incorporated city with a dozen mountains near the city, including Colorado's tallest Mt. Elbert; 26 ski runs; and the cost of living is lower than the national average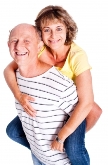 When planning to retire in Colorado visit every area of the state in different seasons. Spend time with the locals and learn how life is lived in that special location. Take the time to learn about the plants and animals that are native to each region and consider the ways that your time could be spent in your retirement years.
When life is packed with activity and quiet moments are rare, deciding on a retirement location is very challenging. Every person changes as they age, and a location chosen after one visit may not be the best choice.
Return from Retire in Colarado to The Best Places to Retire Home Page