What's it Like to Retire in Costa Rica?
Why should you retire in Costa Rica? If you want to live in a beautiful place, and still be able to maximize the value of your retirement income, then you should come to this country. Costa Rica is really a great place and you will have a retirement life that is unlike anything that you will experience in the world.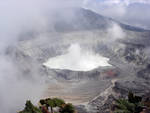 The one downside of Costa Rica is that the secret is out about how nice it is here, so the extremely cheap prices aren't there anymore, but you can still find some great deals depending on where you live and even with the higher costs in the more desirable locations it's still not expensive compared to what you would be used to paying back home.


Perks of a Lower Cost of Living in Costa Rica
Costa Rica is not a third world country but as stated above, the cost of living here is lower than in the US. The cost of goods and commodities here are easily affordable. It's possible to get the equivalent of five-star hotel accommodation in most retirement communities. Moreover, even an average retirement income in the US can afford you a high quality of live when you retire in Costa Rica.
Great Weather for Retirees in Costa Rica
When you retire in Costa Rica, you'll experience amazing weather. Except for its rainy season, it is like summer all the time in Costa Rica, and depending on where you are located the rainy season may not even really effect you – it's actually far worse than it sounds. This is the retirement life everyone is dreaming of.
Awesome Scenery and Beaches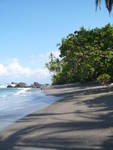 If your idea of having fun during your retirement is exploring and taking in the beauty of nature, then you should consider coming to Costa Rica for retirement. The beaches are beautiful and the forest parks are also worth the visit. You will appreciate the lush greenery which comes with Costa Rica being a tropical country.
Big Game Fishing
Fishing is one of the activities that you can really enjoy here. When you retire in Costa Rica, you'll get to do all the fishing you can. The difference is you won't be fishing in lakes or in ponds, but out on the open sea. Here, you can go big game fishing. Sailfish, Dorado, tarpon, snapper and Wahoo are some of the prime catches in this area.
You don't have to worry about finding a boat because there are local fishing boats that will take tourists to go fishing for a half or whole day.


Getting a Job in Costa Rica
Some people miss the feel of going to work and so they take on jobs even in retirement. Some people however, need to have jobs after they retire to earn additional income to support themselves.
When you retire to Costa Rica however, it is not possible for you to get a job without first becoming a permanent resident in the country. If you want to work, not because you need a paycheck but because you want to keep busy, you can volunteer in civic organizations that do outreach to the underprivileged sectors in the country.
Your retirement life will undoubtedly be fun and exciting when you retire to Costa Rica. This is a kind of life you won't get to live anywhere else.

---
Click here to find more Costa Rica retirement articles on my site
---
---
Return from Retire in Costa Rica to the Ideal Places to Retire Home Page