Retire in Missouri and Discover the Midwest

When you retire in Missouri, you'll be considered part of the Midwest region of the country, but historically Missouri was considered by many to be a Southern state, with counties that made up "Little Dixie" along the Missouri River.
Missouri Climate
Missouri generally has a humid continental climate with cold winters and hot and humid summers. In the southern part of the state, the climate borders on a humid subtropical climate. Without high mountains or oceans nearby to moderate temperatures, its climate is influenced by air from the cold Arctic and the hot and humid Gulf of Mexico.
In four of the main cities of Missouri the normal high and low temperatures vary slightly:
Columbia - coldest month is January with a high of 37 and low of 18 degrees, in July the high is 89 and the low is 64
Kansas City – in January the high is 36 and the low is 18, in July the high is 89 and the low is 68
Springfield – January's highs are 42 and the lows are 22; in July the high is 90 and the low is 66
St. Louis – January sees a high of 38 and a low of 15 and July's high is 91 with a low of 71.
Missouri's Economy
Retire in Missouri where the per capita income is $25,000, ranking 26th in the nation. The agriculture products of the state are beef, soybeans, pork, dairy products, hay, corn, poultry, cotton, rice and eggs. There are over 100,000 farms in the state, the second largest after Texas.
There are 10 different earning tax brackets, ranging from 1.5 percent to 6 percent. The sales tax rate for most items if 4.225 percent. There are local levies and more than 2,500 local governments rely on property taxes levied on real estate and vehicles. There isn't any inheritance tax and the estate tax related to federal estate tax collection is limited.
Since Missouri is one of America's leading alcohol and tobacco producing states, regulation of alcohol and tobacco in Missouri is among the most laissez-faire in the country.
Missouri Cost of Living
Retire in Missouri knowing the housing is inexpensive, with St. Louis ranking in the top five of the most affordable housing when compared with the top 20 largest metropolitan areas in the country. The U.S. average is $293,000 and for St. Louis the average price is $149,000.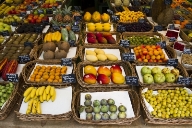 Retire in Missouri where the state ranks the 13th lowest cost of living in the U.S. When comparing Missouri to the national average of 100:
Grocery items average 96.8 in Missouri
Housing is 80.1 in the state
Utilities average slightly higher than the national average at 101.1
Transportation is 98.4
Healthcare is 97.2
In general the larger metropolitan areas are the most expensive areas in Missouri to reside.
Where to Retire in Missouri
Here are a few options, small towns and one larger city:
Blue Springs – one of Missouri's historical sites, the city has a population of 54,000 with a median income of $55,000 and the median home price is $125,000.
Chesterfield – a western suburb of St. Louis; multiple historic sites; a population of 47,000 and a median income of $80,000 with home prices peaking at $300,000.
Creve Coeur – the name is derived from the French, meaning "heartbreak" with a small population of $17,000, a median income of $74,000 and home prices are near $300,000.
Fort Leonard Wood – voted as one of the best places to retire by U.S. News, with a large percentage of military personnel living off camp; another small town with a population less than 17,000 and a median income of $38,000.
Kansas City – informally referred to as KC; the second largest city in the state, has a population around 500,000, the median income is $39,000 with housing at $118,000
Some of the retirement communities in Missouri are nestled in a scenic, rural setting with manicured courtyards. Whether you need Independent Living, Personalized Assisted Living, Alzheimer's and Dementia Care or Skilled Nursing Care, Missouri has options for you.
Retirement Lifestyle in Missouri
When you retire in Missouri you have several options for your living arrangements: luxury condominiums, high rise apartments, co-ops, lofts and retirement communities.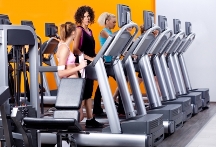 There are a full array of activities to enjoy no matter which city peaks your interests:
Tennis courts
Indoor swimming pools
Fishing and other water sports
Clubhouses for bridge or board games
Continuing education
Hobby clubs, such as stitching or quilting
Exercise facilities
Horseback riding
Beanbag baseball
Exercise classes
Educational lectures
Bowling tournaments
Missouri is a great place to retire. You've plenty of living arrangement options in this affordable state, not to mention the full array of activities available to retirees. Go on- what are you waiting for!
Return from Retire in Missouri to The Best Places to Retire Home Page