Retire to Boston, Massachusetts
Retire to Boston and experience its rich history and cultural diversity, Boston is not only the ideal place to retire to, but affords you the opportunity to become involved with, and participate in, a vibrant and rich community which embodies college students and individuals who come to live here from all over the world.
Whether you are interested in taking courses at Harvard or MIT, or love music and the arts, Boston has it all. Every neighborhood has its own unique ambience, and landmarks include the Quincy Market, Prudential Center, the Freedom Trail, Boston Common, Fenway Park for sports enthusiasts.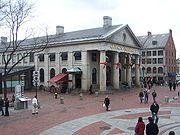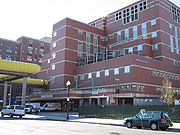 Among the art and cultural activities, you can browse the shopping centers, art galleries, and restaurants at the Back Bay. In addition, there is Symphony Hall, the Boston Center of the Arts, the Museum of Fine Arts and, of course, the theatre district. Enjoy concerts by the Boston Pops, or dine on world-renowned cuisine – walk along the city's historic neighborhoods where it is said you will always discover something new and exciting.
For a change of pace, you can travel to Cape Cod and Martha's Vineyard or take a 30-minute flight to New York City. No matter where you choose to live in Boston, you will be living among friendly people in safe and quaint neighborhoods.
Take a weekend trip to Boston and discover why so many retirees are moving to this exciting city. With its cafes, parks, museums and theaters, you will never run out of things to do or sights to see. The only way to truly experience this wonderful city is by walking through the many areas of Boston. Public Transportation is affordable and can take you anywhere you wish to go.
Retire to Boston and enjoy a life filled with warm and friendly people, and a myriad of new and exciting adventures which will last a lifetime.
From Retire to Boston to Best Places to Retire for Arts and Music
Return From Retire to Boston, b> to Home