Retire to Salem, Oregon
Center of Willamette Valley
Retire to Salem Oregon, the cheapest place to retire. Salem is located in the center of theWillamette Valley, one of the most fertile and agriculturally productive regions of the United States.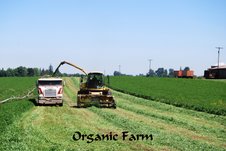 Salem, the capital city of Oregon and its second largest city, lies in the center of the lush Willamette River valley, 47 miles south of Portland and 64 miles north of Eugene, Salem serves as the hub of both state government and the surrounding farming communities. Salem is also a major agricultural food processing center.
Agriculture has always been important to Salem and the city has historically recognized and celebrated that in a number of ways.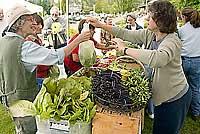 Located in the heart of the city, Salem Saturday Market consist of over 300 vendors who specialize in everything from baked bread to organic produce to beautiful fresh cut flowers. Opens every Saturday, May through the end of October.
Wednesday Farmers Market opens every Wednesday, May through the end of October, held in Downtown Salem. Local food is free of genetically modified biotechnology.
The annual World Beat Festival held in June, at the beautiful Riverfront Park on the banks of the famous Willamette River; it is a two-day, non-stop programs.
Oregon State Fair at the end of August through Labor Day.
Salem's parks, festivals, events, sports venues, vibrant downtown, riverfront access and arts attract people of all ages who love life and the outdoors.
The annual Salem Art Fair and Festival, takes place at Bush's Pasture Park during the summer. We encourage you to explore their new website
Salem Repertory Theater, the capital's first professional theatre company, is committed to bringing theatrical works that entertain and enlighten.One of the components in choosing a place to retire is affordability. In addition, when you add a diverse culture and a historical backdrop, it only adds to the richness of the city and its communities. While shopping and dining are important, it is the safety and security of the city a retiree looks for. Salem, Oregon offers all this and more.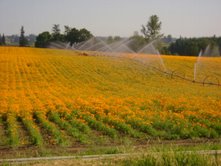 Living in a college town enhances the city with a rich diversity of people and attract retirees. It incorporates culture which enables the city to thrive and grow more popular in a familial setting.
Salem offers an abundance of outdoor activities ranging from walking, hiking, water recreation and more. Just a half hour drive and you can enjoy Silver Falls State Park or within an hour you can spend the day at the Pacific Ocean beach.
Salem's proximity to the city of Portland, the many beautiful beaches, the Cascade or Coast Mountaine Ranges has lured many residents young and old as an ideal place to retire.
Retire to Salem Oregon, it is not only one of the cheapest places to retire in the US, but is popular and well-developed and filled with the amenities of a large city yet is consistent with the ambiance of small town charm.
Click here to explore other cities of Oregon State