Retire to Tempe, Arizona

Retire to Tempe Arizona with college towns becoming more popular as ideal places to retire, one would have to add Tempe, Arizona to the list.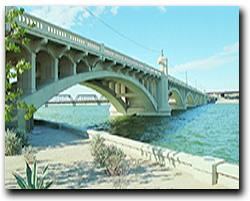 Voted one of the top ten places to retire by Money Magazine, Tempe offers an environment which is rich in history, culture and amenities. More importantly, however, it is host to Arizona State University which is has the largest population on campus.
As a result of the more than fifty thousand college students who attend ASU, the Tempe community has become the major focus of attention for those who wish to retire there. With its three campuses, encompassing Tempe, Phoenix, and Mesa, Tempe has become a source of pride for residents and has been aptly named an All-American City.
In addition, arts and culture in Tempe are never in short supply. Festivals, theater, art galleries, museums, as well as a myriad of attractions and activities such as sailing, jogging, and shopping are just some of the many discoveries that will enrich your life as a resident of Tempe.
Retire to Tempe and become immersed in the Mill Avenue District where most of the well-known restaurants and cafes are located. Savor cuisines such as Asian, Middle Eastern, and Mexican in addition to the many nightclubs which offer music from country to jazz and yes, even favorite rock and roll hits from the 50's.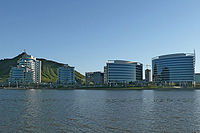 Retire to Tempe and enjoy shopping as never before. The Mill Avenue District contains a cornucopia of specialty shops where you can indulge in over 100 shops, while taking a break to enjoy a cup of coffee at one of the many sidewalk cafes on site. The Tempe Marketplace is an experience in and of itself. As one of the largest outlets in Arizona, this one million square foot haven for shoppers also includes dining as well as the Harkins Cine Capri theater.
Tempe, Arizona is not just an ideal place to retire, but a place that offers every conceivable amenity, and then some. It offers an array of services and programs for seniors to enhance their lives through recreation, special events, education, social activities, and health and wellness services.
---

For Your Info. If you are a first time buyer, the federalgovernment
has just expanded the homebuyer tax credit to April 30, 2010
to include qualified current homeowners looking to purchase a home.
Click here for more information or visit FederalHousingTaxCredit.com.
---
---
Click here for more Arizona Cities