Retirement Apartments to Rent for Every Budget and Lifestyle

Retirement apartments to rent are plentiful, which will keep you from having to settle or compromise. With all of the competition, the owner and/or management of the apartments may try to oversell you.
Before you can delve into the nuances of finding a new home, you have to narrow your search down to where there are openings. Your local newspaper will have ads for apartment openings; free rental guides are at the doorway of your local grocery store, or through local online websites.
How to Choose an Apartment
You're making a life-changing decision when you're moving into one of the retirement apartments to rent. Follow these steps to determine your needs: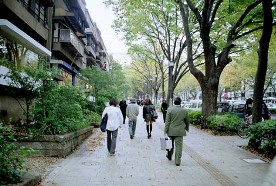 You want a constant peace of mind and the ultimate in relaxation. Your retirement apartments to rent should have beautiful surroundings, with convenient access to public transportation or a parking garage for your vehicle, with your church and shopping malls easily accessible.
General Questions to Ask
When searching for retirement apartments to rent, you'll want to ask these general questions:
How much is the rent

· Do you need a security deposit and if so, how much

How long is the lease

· What is the penalty for terminating the lease early

· Is there an application fee and if so, how much

Are utilities included

· Can I sublet

· Who does the apartment maintenance and how do they handle it

Are the maintenance staff on call 24/7

· Is there an elevator and if so, is it inspected regularly

Are there smoke alarms in every unit
What is the overall condition of the apartments
How do you let someone into the building
You'll want to notice the people in the rental office. Do they seem intelligent and do they seem like they care? You should ask for copies of the inspections covering the safety matters of your potential new home. You want to be sure and look at the condition and functions of the kitchen, bathroom, parking and the neighborhood.
Location Location Location
When you're driving around looking at retirement apartments to rent, you'll quickly discover how important the location is for you to live. You know which questions to ask and what you should watch for in a unit, such as mold or mildew problems.
Now you need to research the neighborhood, such as the crime rate and distance to the grocery store; nearest shopping center; drug store and your physician's office.
Potential Nuisances to Keep In Mind
When shopping for retirement apartments to rent there are nuisances you'll want to keep in mind:
The amount of noise that comes through the walls
The headlights coming in the windows from passing traffic
Street lights shining in the bedroom windows
Hearing people in hallways
Hearing the elevator operate or beep when it reaches your floor
If there are businesses close by, what are the hours
If near an airport or if in the path of the air traffic, are planes constantly flying overhead
If the neighbors smoke on their balcony, could the smoke travel to your apartment
Rent or Buy
When selecting which retirement apartments to rent, you may have your choice of renting or buying. You'll have to include the cost of maintenance, property taxes and insurance. If you move frequently, or you're unsure of how long you'll be staying in the area, renting could be the better choice.
When you rent, you don't have to worry about things like mowing the lawn, repairing a leaky roof, buying a new hot water heater, or most other things that require maintenance.
Don't Forget the Activities
Although the structure of the building and the floor plan are critically important as you search through the various retirement apartments to rent, you'll also want to think about your recreational options:
Tennis courts
Walking trails
Pet areas
Swimming pool
Exercise facility
Internet access
Cable-ready television hook-up
On-site laundry facilities
The Apartment Lease
When you find retirement apartments to rent, you will be signing a lease. The lease you are about to sign is legally binding. Be sure to read the entire lease, as boring as it may be. Be sure to ask for a signed copy of the lease.
The lease should include:
Rental amounts and terms
Amount of deposit
Damage deposit and how do you get it back when you move
Length of the lease
Guest policy
Parking policy
What is the last day to pay the rent before a penalty is assessed
If you are subletting, check your rights in the lease
If repairs are to be completed before moving in, there should be dates set for completion and if it isn't completed, what happens
A time for you to come and inspect the apartment to check on the maintenance completed and to make sure everything is working
Breaking the lease rules, understand the terms for breaking or terminating a lease
Different apartment complexes have different rules for downgrading or upgrading the apartment. Some apartments may not allow downgrading at all, such as moving from a two bedroom to a one bedroom. Most apartments will allow you to upgrade the apartment, but you may have to pay extra for that. All of these rules will be specified in the rental agreement.
If you are unsure, clarify everything up front. Also understand whether you lease would be transferred to your new apartment or if you will have to break your current lease and sign a new one, which may have negative financial consequences.
Make sure there isn't any discrimination based on your race or color, the country you came from, your religion, your sex, any physical disability and your marital status.
If you feel you have been refused housing for any of these reasons, you should contact the U.S. Department of Housing and Urban Development (HUD).
Depending on your need and budget for retirement apartments to rent, you'll have to look at various rental options and decide accordingly. Your health, your neighbors and the type of care you need are all a part of your decitioning process.
Return from Retirement Apartments to Rent to The Best Places to Retire Home Page