Retirement Communities in Massachusetts Offer an Enriching Life for Seniors

As you consider retirement communities in Massachusetts, you'll find parks, trails, beaches, natural and historical sites a few of the recreational options.
Massachusetts is in the New England region of the northeast. The state is the third most densely populated in the U.S. and the seventh smallest state. Massachusetts is home to Harvard University, the oldest institution of higher learning in the U.S.
Massachusetts Has Two Distinctive Metropolitan Areas
Retirement communities in Massachusetts are located in both of the metropolitan areas:
Boston Metropolitan Area is in the eastern part of the state with approximately two thirds of the state's population living in Greater Boston, most of which is either urban or suburban. Boston is at the inmost point of the Massachusetts Bay, the mouth of the Charles River, which is the longest river entirely within the state.

Springfield Metropolitan Area is in the western part of the state. Springfield offers cultural, economic and entertainment capital of Western Massachusetts. Springfield is located on the banks of the Connecticut River.
Downtown Springfield core is home to star cultural attractions such as the Springfield Museums, Basketball Hall of Fame, the Symphony, and the AHL Springfield Falcons.
Massachusetts is home to a number of natural and historical sites, including the Cape Cod National Seashore and the Boston Harbor Islands National Recreation Area. The primary biome of inland Massachusetts is temperature deciduous forest.
Although much of the state has been cleared for agriculture, leaving only traces of old growth forest in isolated pockets, secondary growth has regenerated in many rural areas as farms have been abandoned. Forest covers around 62% of the state.
Retirement Communities in Massachusetts Options
Once you're ready to retire, you'll have a plethora of retirement communities in Massachusetts to choose from, there are 161 retirement communities in Massachusetts:
The Village at Duxbury – an assisted living facility in the state has everything you're looking for in a new home. Set on a lovely wooded site in one of the most historic, prestigious towns on Boston's beautiful South Shore.

The Village offers residents ages 62 and over a vibrant lifestyle with a choice of 144 apartment homes or 30 garden homes.

Skilled nursing and memory support care services are adjacent to The Village; the residents have the advantages of home ownership and a voice in the management of the business affairs.

Duxbury is perfectly located midway between Boston and Cape Cod. The town owns and maintains almost 3,000 acres of land for public walking trails.

Allerton House is an assisted living community, offering three meals daily in a private dining room; housekeeping and linen exchange; personal laundry service; daily bed making and trash removal; and Certified Resident Care Assistants available 24 hours a day.

Allerton House has a wellness and fitness programs; daily social, recreational, educational and fitness programs; emergency response system; short term respite; and personal care assistance with bathing, dressing and grooming.

Allerton House offers one bedroom with 543 square feet facilities.

Brooksby Village is situated on a scenic 90-acre campus in Peabody, Massachusetts. Just 20 miles from downtown Boston, Brooksby Village offers an exciting alternative to the typical retirement communities.

The campus has resident-run clubs and activities, the very best amenities and services and quality health and wellness programs.

Brooksby offers rehabilitation care, nursing care, continuing care, independent living and an active lifestyle.

Concord Park offers seniors a secure, supportive, enriching lifestyle in the heart of West Concord with gracious accommodations and many amenities at reasonable monthly rates.

The community features personalized assisted living and a specialized memory support neighborhood providing care for those with memory loss and Alzheimer's disease.

Residents enjoy private apartments, community rooms, a patio and a river walk along the Assabet River. Concord Park offers independent living, assisted living, and Alzheimer's Care.

The Huntington at Nashua is a life care retirement community for active adults set on 52 acres consisting of 124 independent living apartments and 19 cottages.

Assisted living and nursing care are included on site. The Huntington offers independent living, assisted living, continuing care, nursing care and active lifestyle living.
The variety of retirement communities in Massachusetts represents a lifestyle choice for independent living, assisted living, and independent living and for an active lifestyle.
Retirement Communities in Massachusetts Activities
You will have the opportunity to live life to the fullest every day in one of the retirement communities in Massachusetts.
You will be able to choose which activities interest you most:
Health and fitness
Events, such as dinner and a movie
Performances
Hobbies
Activities
Games
Libraries
Indoor and outdoor swimming pools
Retirement communities in Massachusetts are the perfect setting for the 55+, with beautiful scenery and enough activities to keep you busy.
Massachusetts Cost of Living and Taxes
When considering retirement communities in Massachusetts, keep in mind the cost of living, with an unemployment rate of 7%, well below the national average but the per capita income is $51,000, the third highest in the nation.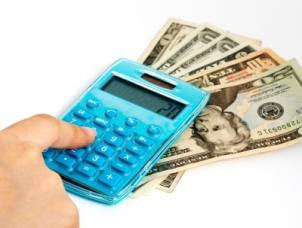 Massachusetts is ranked 23rd in the U.S. for the state taxes:
Flat-rate personal income tax of 5.3% with an exemption for income below a threshold which changes every year.
Corporate income tax rate is 8.8%.
Capital gains tax rate is 12%.
Sales tax rate is 6.25% on retail sales of tangible items except groceries, periodicals and up to $175 for clothing.
Property taxes are the eighth highest in the country
There isn't any inheritance tax
Limited estate tax related to federal estate tax collection
The state has over 8,000 farms yet is also headquarters for 13 of the Fortune 500 Companies. Massachusetts is the second largest cranberry producing state after Wisconsin.
Massachusetts is ranked as the most energy efficient state in America with transportation options including: high speed rail; subway; bus; ferry and commuter rail.
Activities in Massachusetts
As if all of this wasn't enough to draw you to one of the retirement communities in Massachusetts, you also have successful professional sports:
Boston Celtics have won 17 NBA championships
Boston Red Sox have won seven world series
Boston Braves have won one world series
Boston Bruins have won six Stanley Cups
New England Patriots have won three Super Bowls.
You also have major golf events, soccer, rowing, Lacrosse, and gymnastic events in the state.
Massachusetts is home to a large number of museums and historical sites, including:
The Boston Museum of Fine Arts,
The Institute of Contemporary Art
The DeCordova Contemporary Art and Sculpture Museum.
There are also two open-air (living) museums, recreating life as it was in the 17th century and a week-long St. Patrick's Day celebration.
The performing arts, both the Boston Symphony Orchestra and the Boston Pops Orchestra are based in Massachusetts. There are jazz festivals, traditional and contemporary musical and dance events and other performing arts and theater including the Boston Ballet, the Boston Lyric Opera and the Lenox-based Shakespeare and Company.
Little Known Facts about Massachusetts
Massachusetts ranks highly among states health and disease prevention. The state's residents have an average life expectancy of 78 years, the fifth longest in the country.
Animals that have become locally extinct over the past few centuries live in Massachusetts: gray wolves, elk, wolverines, mountain lions and pegrine falcons.
Your retirement communities in Massachusetts options are rich with culture throughout the state. You'll be celebrating the state's history and heritage along with the other residents in your neighborhood.
Return from Retirement Communities in Massachusettsto The Best Places to Retire Home Page