Retirement Communities in Tucson AZ Means Sunny Days and Mild Evenings
When you move to one of the retirement communities in Tucson AZ, you'll find the city is nestled between Phoenix to the north and Mexico to the south.
Tucson's population hovers around half a million within the city limits and twice that when you include the suburbs.
Tucson has small historic neighborhoods. Iron Horse is the neighborhood north of the railroad tracks; Menlo Park neighborhood is to the west of one of the taller mountains; another neighborhood, Feldman, is named after a well-known photographer and his daughters have streets named after them, Helen Street and Mabel Street.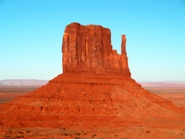 Like many cities throughout the country, downtown Tucson is wilting as people move to the suburbs. The local government and business owners have undertaken a large project to boost the downtown area by building more retail storefronts and a community center.
Tucson is home to the University of Arizona, adding the typical college town flare to the community.
What To Do in Tucson
Retirement communities in Tucson AZ will provide you with a host of interests, you'll never be bored. The ideal climate makes outdoor activities optimal:
Golf
Tennis
Hiking or walking in one of the city's parks or you could meander into the mountains for a night of camping
Fishing
Cycling in the parks or even downtown, around the university or along of the foothills of any one of the nearby mountains
Miniature golf
Four wheel drive for the more rugged minded
If the hot temperatures are too extreme for you, you'll find indoor pursuits may better meet your interests. You could tour one of the museums or even volunteer to be a tour guide; play cards, arts and crafts or woodworking at one of the retirement communities in Tucson AZ community centers.
You might find helping children read is fulfilling or join one of the literary organizations for poetry lovers or independent writers. Lastly you can also enjoy the performing arts, the Arizona Theatre Company or the Symphony.
According to the city's official website, the city hosts several annual events throughout the year:
TAWN Fall Festival – the Tucson Area Wiccan-Pagan Network fall festival celebrating the Pagan community.
Fourth Avenue Street Fair – two times a year the city features food vendors, street performers and arts and crafts
Tucson Folk Festival – every May the festival has five stages showcasing local and regional artists
Tucson Gem and Mineral Show – for two weeks the city displays one of the largest gem and mineral shows in the world
Tucson Meet Yourself – every October the city presents the various ethnic groups within the community which includes singing, dancing, artwork, foods featuring those ethnicities and artwork – intended to highlight the diversity of the community
If all of these activities aren't enough to keep you entertained or if you enjoy college sports, you have the University of Arizona's basketball and swim team. For professional sports, you have your choice of baseball, indoor football and NASCAR racing.
Lastly, and one of the most intriguing possibilities when you live in one of the retirement communities in Tucson AZ is the city's Senior Academy. You can take classes for continued learning or you might want to perfect a hobby or interest.
Retirement Communities in Tucson AZ
As you are considering moving into one of the retirement communities in Tucson AZ, you'll have ideal weather and a plethora of enjoyable pastimes. There are almost 200 retirement communities in Tucson AZ.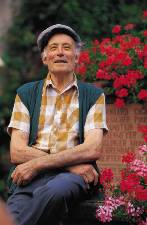 A few examples include:
Tucson Home Care
One of your retirement communities in Tucson AZ will provide community activities, medication prompts, meal preparation and will even run errands for you.
You'll have your choice of skilled nursing; assisted living; Alzheimer's care; or independent living. Each of the Home Instead communities are franchised and locally owned.
Atria Valley Manor
For those wanted independence but needing the security of assistance 24 hours a day. The community has a café with complimentary snacks and beverages, events programing to nurture your mind, body and spirit.
One of the most important features is the community allows pets. For animal lovers this is one of the best features any of the retirement communities in Tucson AZ.
The community has an active Red Hat Society chapter, an organization for women over 50 years of age providing networking and social opportunities.
You'll have your choice of floor plans; a full-time events director; an emergency call system, concierge, restaurant-style meals and retreats.
Atria Valley Manor also offers a respite program for those needing assisted living services on a short term basis.
The Preserve at SaddleBrooke
The highpoint of country club living. The backdrop alone is enough of a reason to live here with the Sonoran Desert and Santa Catalina Mountains. The high elevation makes for cooler temperatures and an awesome view.
The homes in Saddle Brooke range in price from $80,000-$700,000 with almost 5,000 homes ranging between 1,000 – 3,000 square feet.
A few of the amenities include championship golf courses; performing arts theater; swimming pools and spas; tennis; creative arts center; softball field; pickleball and bocce ball courts; health and wellness programs; restaurants; and even an on-site fire station and paramedics.
Considerations to Keep in Mind
When choosing from one of the retirement communities in Tucson AZ here is a quick checklist of other considerations to keep in mind:
Type of care you'll need
Type of amenities and activities to meet your interests
Type of housing, whether an apartment, townhouse, condominium, patio home, garden home, house or villa
Tucson has two seasons; the summers are hot and dry with mild and pleasant winters. The cost of living is slightly lower than the national average with over 35 art galleries and more than 200 art groups.
Once you know you want to live in one of the retirement communities in Tucson AZ, you'll automatically have the ideal weather; more opportunities to fill your day than you'll have time to do; and a wide variety of community options.
Return from Retirement Communities in Tucson AZ to The Best Places to Retire Home Page