Retirement Communities on Long Island Will Meet All of Your Needs

There are hundreds of retirement communities on Long Island. Long Island is an island in southeast New York State, with a population of almost 7.5 million people. As you consider options for retirement communities, you might want to keep the highlighted communities in mind:
Atria Bay Shore
Atria Bay Shore is one of the retirement communities on Long Island offering a comfortable and secure environment with a variety of events and activities to choose from: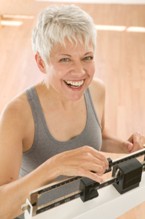 Exercise Classes
Planned Leisure and Social Events
Planned Trips and Outings
Recreational Activities
Library
The amenities include a 24 hour staff; emergency response system; secured dementia neighborhood; spacious apartments; and spacious common areas.
Atria Bay Shore is located near the YMCA, shopping, restaurants, the library and places of worship.
Atria Bay Shore is for those who need a little help with daily tasks but do not require nursing care. The community helps the residents with independence and enables them to spend more time doing the things they enjoy with a peace of mind that someone is always there to help.
Atria Bay Shore is a private pay facility, approximately $4,990 per month with three types of housing options: Alzheimer's, Assisted Living and Independent Living.
Sterling Glen of Roslyn
Of the retirement communities on Long Island, Sterling Glen of Roslyn is a luxury community for older adults in a resort style of living. Sterling Glen of Roslyn is located on Long Island's prestigious North Shore in a regal ambiance just minutes from fine retailers on Long Island.
The close proximity to Manhattan and some of the most important artistic and historic destinations help ensure a wealth of cultural activities.
Activities at Sterling Glenn of Roslyn include:
Art Classes
Cardio Fitness Classes and Yoga
Computer Classes
Exercise Classes
Guest Speakers and Presentations
Lectures and Discussions
Planned Leisure and Social Events
Planned Trips and Outing
Recreational Activities
Wii-Fun Games
Sterling Glen of Roslyn has concierge services, a full-time social director, housekeeping, linen service, maintenance service, salon and spa. Each of the apartments is cable ready, with individually controlled heat and air conditioning, pet friendly with resident parking.
Retirement communities on Long Island you are considering should include Sterling Glen of Roslyn for independent living at approximately $6,000 monthly.
Greenwood Village – ELS
Your retirement communities on Long Island considerations should include Greenwood Village, located at the eastern end of Long Island. Greenwood Village offers its residents a quiet, peaceful setting and a variety of activities.
Private transportation is available to take residents to nearby shopping, outlet malls, beaches and New York's famous delis.
Greenwood Village is a short distance from the beautiful beaches of the Hamptons and Manhattan is just 75 miles away from this serene community.
The amenities include
a community center
arts and crafts
fitness center
pools and spas
tennis
gated entry
The apartments are purchased, ranging from a one-bedroom to a four-bedroom; up to $1 million.
The Bristal
The Bristal is one of the retirement communities on Long Island for you to consider. The Senior living rental community has earned the five-start ranking for offering independent living in beautiful and comfortable luxurious apartments. Of your retirement communities on Long Island options, The Bristal provides customized and personalized care.
The experience of living at The Bristal reflects high-end hospitality values.
Your monthly rent payment includes: weekly laundering of bed and bath linens, 24-hour security throughout the building, scheduled transportation to shopping, community activities and group outings, maintenance of individual suites, common areas and grounds and round-the-clock availability of caring with a trained professional staff.
The Bristal community also has a special wing called Reflections, which is for the Dementia and Alzheimer's Disease memory-related impairments.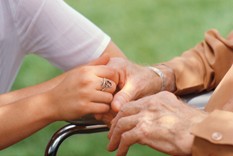 When elder adults face memory loss, the challenges can be monumental for both the individual as well as the family. Reflections is built on these six guiding principles of positive, dignified and validating care for residents with Dementia or Alzheimer's Disease:
A dementia-capable staff
Therapeutic activity
Dementia-friendly environment
Validation communication therapy
Person-centered treatment
Partnering in care with families
Now, more than ever, the need for knowledge, experience and understanding is paramount. Combing skills with compassionate care is an absolute must.
This is the hallmark of Reflections at the Bristal where personalized attention and individualized care bring out the best in each resident.
Questions to Ask When Considering Retirement Communities on Long Island
There are a few questions you should ask when contemplating one of the retirement communities on Long Island:
· Does the community participate in Medicare and/or Medicaid
Are there certified beds
Is there continuing care
Do you offer resident council or family council
Distance to the nearest hospital
Do you offer any special focus facility
When was the last inspection and can you see a copy
Do you have any health deficiencies (a deficiency might be keeping accurate and appropriate medical records or getting lab tests to meet the needs of the residents)
Can I move in on a trial basis
When can I have visitors
What level of security
Are residents allowed to leave the facility for day trips or overnight stays
Can you bring your car
Are utilities included
Is there cable TV service
Will you be served meals in your room
Assisted Living Tips
Bear in mind when selecting from one of the retirement communities on Long Island, you'll want to consider your need for an assisted living facility.
Assisted Living is for seniors who can live on their own, but for various reasons shouldn't. You don't require constant medical attention provided by a nursing home, but you may need a helping hand from time-to-time, day or night.
According to the Assisted Living Federation of America, an assisted living residence is defined as follows: a special combination of senior housing, personalized support services and easy access to health care for seniors who need help with bathing, dressing, taking medications and other activities of daily living.
You want the freedom to live independently without being left alone. It means sharing time with great new friends and people who really care. You want to make the most of every day, in every way you can.
Generally an assisted living community provides three meals a day; laundry and housekeeping services; scheduled activities and outings; apartment-style living options; assistance with bathing, dressing, and medication reminders.
If You Require More Attentive Care
There are various levels of care at the retirement communities on Long Island. Depending on the facility, the following personal care assistance may be added to your program:
Minimal Assistance - Individual requires no physical assistance but occasional verbal reminders of activities of daily living such as bathing, dressing, grooming and orientation
Moderate Assistance – Individual requires partial physical assistance with activities of daily living, including daily assistance with dressing/undressing, grooming and orientation, and limited physical assistance with showers twice a week.
Complete Assistance – Individual requires full physical assistance or requires an above average amount of time with activities of daily living, including medication ordering and assistance, daily supervision and/or assistance with dressing/undressing, grooming and orientation and physical assistance with showering three times per week.
Medication Management – Medication ordering/reordering, supervision and/or assistance with medication administration.
Transferring Assistance – May include standby assistance with moving from bed-chair to walker and/or escorting to/from meals, and activities.
Incontinence Management – May include physical assistance with transferring on and off the toilet; assistance with incontinence products, hygiene after toileting and infrequent accidents.
Night Checks – May include two, four, or six-hour night checks for toileting, and/or incontinence care.
There is quite a bit to keep in mind when searching through the retirement communities on Long Island. Once you find your optimal location, you'll be ready to take advantage of all that Long Island has to offer.
Return from Retirement Communities on Long Island to The Best Places to Retire Home Page