Consider Retirement Communities South for the Southern Charm

Retire to one of the retirement communities south, aka American South, one of the most studied regions of the country for its rich family values, wide array of recreational activities and awesome weather, with little snow. When choosing from the plethora of retirement communities, each state has its own unique features.
Retire to North Carolina
You may be dreaming of a quiet life in a small town but be close enough to a big city to take advantage of the large town amenities.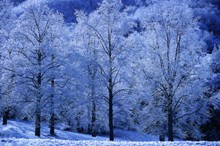 For your retirement communities south consideration look at North Carolina.
The state offers a slew of choices that can fulfill any prerequisite hopeful retire might have, in addition to the good weather, top-notch medical care, cultural events and easy access to major highways.
Carolina Trace in Sanford, North Carolina is a highly acclaimed country club community offering beautiful homes and home sites for sale on a 2,500-acre property encompassing two Robert Trent Jones golf courses and a 315-acress lake.
A few of the attributes include:
24-hour security
Private club with various golf memberships
Two walking trails
Year-round activities ranging from yoga to card tournaments
Plus swimming, boating, fishing, tennis, and the 30,000 square foot club house
24-hour emergency care service
Lots and homes are for sale at Carolina Trace.
Another one of your retirement communities options in North Carolina is Porters Neck Plantation, a private, gated residential golf course community.
A few of the amenities include:
Variety of sports, recreation, dining and social activities
Friendly, family-oriented atmosphere
Equity and Non-Equity members
Golfing, clubhouse, tennis, boating, and a sports center
Lots, patio homes, villas, townhomes and houses are available at Porters Neck.
Many of the retirement communities in North Carolina will offer a spectacular change of seasons, often referred to as a scene from Currier and Ives, making the state one of the top contenders for retirement communities.
South Carolina's Retirement Communities
Your retirement communities will bring you to South Carolina as one of the best sates to retire. The mild winters, the humid-subtropical summers and the low cost of living make South Carolina an easy choice for your retirement.
South Carolina is a very tax-friendly state with the 37th highest tax burden. The state sales tax rate is 6% although the local communities can kick in an additional sales tax up to 2.5%.
One of South Carolina's retirement communities south to consider is Wildewood Downs in Columbia, South Carolina.
Wildewood is nestled in the heart of Wildewood, one of Columbia's premier neighborhoods located in northeast Columbia; Wildewood Downs covers thirty-seven acres of a former polo field with international acclaim and includes:
Spacious brick patio and garden homes
Immaculate property
Three ponds, each featuring a spectacular found
9,000 square foot Clubhouse
9 hole putting green
Shuffle board and croquet
Weekly housekeeping
Gated community
The utilities, property taxes and insurance are included in the Wildewood Downs Continuing Care Retirement Community.
Another of the great retirement communities south is Del Webb Charleston, just 25 miles north of historic downtown Charleston.
The retirement community includes:
Sandy beaches
Surrounded by blooming azaleas
Preserved wetlands
Gracious landscaped grounds
Set in the charming small town of Summerville
Retirement communities south, specifically in South Carolina, cannot be complete without including at least one community in Hilton Head. Hilton Head Lakes has a superb lakefront real estate with 452 acres of nature preserves.
A few of the other highlights include:
22 miles of lake shoreline
Private and gated
155 acres of navigable lakes
Seven miles of walking trails
Retire in Georgia
Atlanta, Georgia is in the heart of American South and should be considered as one of your retirement communities south. Atlanta's median household income is $42,000 and the state sales tax of 8%. Atlanta has 124 libraries; 3,829 acres of parks and 188 golf courses. Campbell-Stone provides a wonderful opportunity for today's seniors seeking to live independent, vital lives.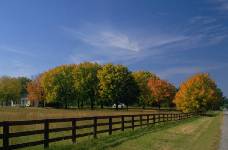 A few of the amenities include:
Located in a prestigious and convenient neighborhood
High-quality amenities
Affordable Living
Financial assistance
Premier senior living options
Atlanta offers multiple resident-friendly retirement communities with a true economic value of senior living.
Tennessee's Retirement Communities
Retirement communities south should include one of the Tennessee communities. Kiplinger's surveyed readers to find out what place they would like to call home.
Of the 50 smartest places to live, Nashville came in first, stating the Southern hospitability as their primary reason.
Tennessee's median household income is $55,000 and the median home price is $193,000. There are 10,354 parks and 51 libraries.
Del Webb at Lake Providence is one of your retirement communities south in Tennessee worthy of considering, located 17 miles from downtown Nashville the retirement community offers:
Resort lifestyle
24,000 square foot Clubhouse
Waterfall entrance nestled upon a terraced peninsula overlooking a 15 acres stocked lake
Complete aquatic center
State-of-the-art fitness center with an aerobics studio
Indoor walking/jogging track
Grand ballroom
Arts and crafts room
Outdoor amphitheater
You'll come for the scenery, but you'll stay for the amenities.
Kentucky's Retirement Communities
Last, but certainly not least, of your retirement communities south options Kentucky is an optimal location. Kentucky has a higher life expectancy rate than all of the other American South states.
Although Kentucky has a northern border, your retirement communities south options should include the Bluegrass State.
Louisville has a senior population teetering around 100,000 with a median household income of $39,000. The sales tax rate is 6% and the median home price is $124,000. One of your options for retirement communities south should be The Forum at Brookside in Louisville:
Kentucky's largest full-service retirement campus
Spacious apartments and villa garden homes
Fully-accredited health center
Personal skilled nursing care
The care options include: active lifestyle, independent living, continuing care, nursing care and rehabilitation care
For a small town feel, your retirement communities south should include Hopkinsville, Kentucky; the birthplace of Abraham Lincoln (although his family moved when he was a child). The small town's population is 32,000.
Friendship House offers:
Leisurely stroll along tree-lined walking trails
A friendly game of cards in the game room
Variety of planned events
Exercise room
Library
Hopkinsville has strong agricultural roots and the Friendship House offers independent living. When Kentuckians are asked, 89% consider themselves living in the south.
Florida
Since Florida is the primary vicinity for retirement communities, there are hundreds of retirement community options for the senior crowd. Floridians have a unique saying, The North is in the South, and the South is in the North. The more north you go the more Southern it gets.
There is a vast cultural difference between peoples of North and South Florida. Despite being the most geographically southeastern state, it has grown so rapidly that it isn't considered the traditional South.
Your retirement communities south options may seem endless. You'll have your choice of the mountains of Tennessee, the hills of Kentucky or along one of the coastlines. With the mild weather, you'll have more than enough activities for your enjoyment.
Return from Retirement Communities South to The Best Places to Retire Home Page