Retirement Flats for Sale Wherever You Choose to Live
If you are considering getting one of the retirement flats for sale; you'll find a surplus of options.
What is a Flat
First, let's distinguish the difference between a flat and an apartment. Although both living accommodations have the same meaning, the U.S. uses the word apartment and the UK uses the word flat. Both are also referred to as a unit.
Originally apartments were developed as rentals only in the U.S., but in recent years, especially retirement facilities, are for sell, like a condominium. In the UK a flat is a group of units, which have always been for rent or sale.
With the large population of baby boomers retiring over the next 15 years, don't be surprised if you see a shortage of retirement flats for sale.
Where American English refers to apartment units as a complex or apartment building, British English uses the term block. In addition to the UK, Australia and Ireland use the British English dialect.
The Legalities of Purchasing
No matter where you purchase a retirement flat, you'll want to understand the buyer and seller laws and obligations.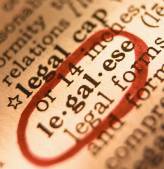 As a part of this subject, be sure you understand what you are owning when purchasing a retirement flat for sale since you are not buying the:
Building
Hallways
Parking lot
Common areas
Determine who is responsible for the maintenance plus any liability issues, such as if someone fell on the property. Someone will have to pay the House Manager's salary as well.
You'll also want to determine if the complex has monthly dues to pay for the upkeep and who makes the decisions. There may be an owner's association, co-operative or a few owners representing all of the flat owners as a board of directors.
In the UK the term is freehold and sharing a freehold, which means you own a flat in a complex or block.
What is Your Criteria
When considering flats for sale, keep these tips in mind:
Flats for Sale
You'll find hundreds for choices for retirement flats for sale. By using your criteria list, you'll narrow down your options.
A few retirement flats for sale include:
Northwell Place
Located in Swaffham, Norfolk, this one-bedroom bungalow style flat is £69000 ($111,689). Each property includes an entrance hall, kitchen and lounge.
Swaffham, Norfolk has Georgian style buildings in an inland glades region with a nearby seaside for beach lovers. There are a little more than 7,000 residents in this quant historic town.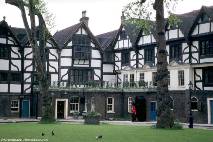 Oaksmere Gardens
Oaksmere Gardens is another one of your retirement flats for sale options. This block consists of 28 bungalows located in Ipswich, Suffolk.
When the House Manager is away, there is a 24-hour emergency call service. Some of the bungalows have a patio, bay window and either one or two bedrooms. The cost is £75000 ($121,401) for a one-bedroom flat.
Ipswich, Suffolk retirement flats for sale are located near the waterfront with a population tipping at 130,000, the 49th largest urban town in the UK.
You'll have plenty of shopping and entertainment options, including bakeries, delicatessens, bookstores, arts, crafts and other hobby shops.
Sheraton Close
Sheraton close is one of your retirement flats for sale options. Located in Northampton, Northamptonshire, the Sheraton Close is off Bushland Road.
You'll be in good company; the population in Northampton is approximately 190000.
This retirement flat block consists of 57 bungalows with an onsite House Manager and 24-hour emergency accessibility.
Each unit has an entrance hall, kitchen and one or two-bedrooms. A few examples of retirement flats for sale at the Sheraton Close include:
One-bedroom bungalow £105000 ($169,962).
Two-bedroom bungalow £129000 ($208,811).
One-bedroom bungalow with a terrace £110000 ($178,056).
Field House
Located in Littlehampton, West Sussex, Field House is another option for retirement flats for sale. This complex consists of 24 apartments and nine bungalows in a two story block.
Living in Field House, you'll be in close proximity to the mainline railway station and medical facilities are in close range.
A one-bedroom bungalow is £90000 ($145,682). A first floor one-bedroom flat is £96000 ($155,394).
Littlehampton, West Sussex offers beaches with approximately 55,000 residents in the suburban area of Littlehampton.
Priory Park
Priory Park is one of your retirement flats for sale options. Located in St. Osyth, Essex, this block consists of 30 apartments and 18 bungalows. A first floor one-bedroom flat is £62000 ($100,358).
Willow Court
Willow court in Bridgwater, Somerset is another option for retirement flats for sale. Historians believe the town of Bridgwater is over 1,000 years old.
Willow Creek has 43 bungalows, a few flats for sale include:
Return from Retirement Flats for Sale to The Best Places to Retire Home Page