Retirement Floor Plans for Every Lifestyle

You are ready to make the move but aren't sure where to live. Do you know what retirement floor plans to choose? You want to consider how your health and lifestyle are today and any anticipated changes that may occur.
Floor plans matter because:
Will you be able to walk up and down steps
Do you need room for a wheel chair
If you need a walker or a cane, you will need enough room to prevent catching the cane or walker on furniture or fixtures
The bigger your new home, the more to clean
Of course none of us know what our future holds for us, but as you consider the retirement floor plans, you will want to be prepared for the worst case scenario.
Floor Plans Lingo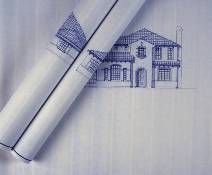 Depending on how you search the various retirement floor plans, you'll find various terms for housing:
Cottage – modest and snug dwelling typically in a more rural setting
Pullman – long, narrow structure and usually refers to a kitchen
Bungalow – single, small one story with a wide veranda
Villa – typically a high quality detached home in a warmer climate
Chateau – large country house
Manor – the main house on an estate
Studio – designed for one person to easily live comfortably
You'll also hear terms such as homey, cozy, spacious, and comfy.
Other Considerations for Floor Plans
When determining which retirement floor plans will work for you, the layout and square footage together will help you determine what meets your needs:
Number of Bedrooms: one or two bedrooms
Kitchen: size of the kitchen and is it with or without a dining room
Laundry Area – for washer and dryer or will you have a laundry service
Bathrooms: the number of bathrooms and tub with or without a shower
Storage: extra closets or other area for storage
Auto: garage, carport or parking lot; R.V. parking
Flooring: wall-to-wall carpet; hardwood, laminate, tile or linoleum flooring
Square footage: ranges from 450 square feet up to 2,000 square feet
Safety: smoke detectors and sprinkler systems
Privacy: window blind
Views: wooded or garden views versus another building outside your window
Once you have your retirement floor plans narrowed down, there are other considerations to keep in mind: ease of using the kitchen appliances; extra safety features in the bathroom for all needs; and access to and from your home.
You also want to remember some of the little extras that might make a difference when looking at retirement floor plans: gas fireplaces, pet friendly, solar panel systems and private entrances.
Floor Plans to Match Your Lifestyle Needs
As you prod through the retirement floor plans, you'll also want to consider what type of care you might need. There are there are quite a few terms used to define your living options:
Assisted Living – helps with every day task
Skilled Nursing Care – care is provided by a medical professional
Personal Care – attends to the physical needs of the person
Nursing Homes – private facility providing living quarters caring for the elderly or chronically ill
Residential Care – social work supervision who needs more than housing
Board and Care – non medical community based who can care for themselves
Congregate Housing – independent residence but meals in a community environment
Adult Care Home – multiple levels of care in a community environment
Group Home Care – medical care in a group setting
Alternative Care Facility – provides companionship in a group setting
Sheltered Housing – shared facilities and caretaking
Continuing Care – retirement community for those needing any type of care: assisted living, independent living and nursing home

All of these options are for seniors who want or need help with some of their activities of daily living, such things as cooking meals, getting to the bathroom in the middle of the night, keeping house and traveling to appointments.

If you live independently, also keep in mind an emergency call system, security and medication management.
Retirement Communities
You prefer to live independently but just in case you need more, your retirement floor plans are still a consideration as you contemplate the various communities. You want to maintain as much privacy as possible and live as independently as possible. A good facility will develop a personalized plan that meets your needs and accommodates your needs, while giving you the freedom to do what you can for yourself.
If you choose a retirement community, you still want to ensure your privacy. If you need assisted living care, you want access to comfortable common spaces, such as:
Living room
Dining Room
Sun Room
Arts studio
Country kitchen
Physical therapy gym and function room
There are quite a few retirement floor plans for you to consider. Your primary objective is to find one that meets your needs, lifestyle and personality.

Return from Retirement Floor Plans for Every Lifestyle to The Best Places to Retire Home Page