Discover Retirement Homes Florida with Over 400 Options

Retirement homes Florida has a different meaning today versus 20-30 years ago. Today there is a distinction between a retirement home and a nursing home. Retirement homes are multi-residence housing facilities intended for retirees. Nursing homes are convalescent homes often referred to as a rest home or old people's home.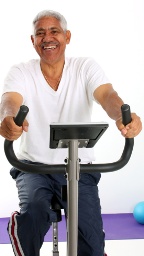 Types of Retirement Homes Florida Has Available
The retirement homes Florida offers is a broad, generic term covering a variety of care. The first step in selecting your new home is to determine the type of care you need.
Florida's options cover a continuum of care:
Active Living – is considered a resort lifestyle, age restrictions varies by community: 50+, 55+, 62+, and 65+. The facility will provide activities for the residents.
Assisted Living – assist with bathing, grooming and medication of the residents
Alzheimer's Care – in addition to other forms of dementia – providing skilled nursing care 24 hours a day
Congregate Living – private living quarters with centralized dining; shared living space (such as a television room or den), and access to activities
Continuing Care – also referred to as life care offers a specified type of care in a contract signed by the resident and the facility; the care can range from housekeeping to skilled nursing
Independent Living – you'll have your own furniture, cook for yourself but there are common areas if you would like to socialize with other residents
Memory Care – specialized care for memory related challenges in a safe environment and help with daily activities and needs
Nursing Care – residential medical care for those needing continual attention
Personal Care – combines lodging and personal support with laundry and housekeeping, similar to assisted living
Rehabilitation Care – physical, occupation, or speech rehabilitation for on-going medical problems or recovery from an accident or stroke
Retirement homes Florida has available will use these terms to describe the level of care to help you narrow down your selections.
Examples of Retirement Homes Florida Presents
Retirement homes Florida offers is over 400 communities with a variety of amenities and living arrangements offering a gateway to retirement living for individuals on a fixed income and for those with an nice retirement nest-egg.
A few of your retirement homes Florida provides include:
Summer Glen – is a resident-owned gated community located in Central Florida,

south of Gainesville. The staff is trained for visually and hearing impaired residents. You will have your own physician, which can visit you on-site.

The amenities include an art studio, bocce ball, exercise room; library, garden plots and pets are allowed.Your living options include: two-bedroom, three-bedroom and a variety of suites.

Aston Gardens at Sun City Center is home to 300 residents where small pets are allowed, near Tampa in Southern Florida. The rent rate is locked in for three years at a time.

Aston Gardens is minutes from the beach in Naples providing memory care, assisted living and independent living options. The amenities include an on-site beauty/barbershop; library; chauffeured transportation, computers and fitness center. There is a full-time activities director.

The Classic at West Palm Beach is a unique retirement homes Florida options available to you with the Optimum Life® and Celebrations program, which is an all-encompassing way of life through six dimensions of wellness:

Emotional
Intellectual
Physical
Social
Spiritual
Purposeful

The Classic at West Palm Beach has a Dietician; Recreational, Physical, Speech and Occupational Therapists; religious services on-site with pets allowed, a bank, a place for gardening, and a library are available. The facility is also a wheelchair accessible.

The rooms are private with one or two bedroom for a short term or long term stay.

The Villages is located in the heart of Central Florida, midway between The Gulf and Atlantic coasts and 57 miles from Disney World, for when your grandchildren come to visit.

The Villages can meet every type of medical, health and fitness needs.

The community has a state-of-the art medical campus providing medical testing, diagnostics, treatment and rehabilitation and physicians with diverse medical specialties.

The Reserve at Estero is a gated single-family community, centrally located between Naples and Fort Myers. The Reserve at Estero has an 8,000 square-foot clubhouse with a community room, catering kitchen, fitness center and billiards room.

A few of the amenities at the Reserve at Estero include:

All exterior yard maintenance
24-hour staffed gatehouse
On-site property management

Carlisle Naples is minutes from the beach in Naples with 350 units providing independent and assisted living options. Carlisle Naples has 257 independent living and 93 assisted living housing options under one roof.

Carlisle Naples has a country-club style service and amenities with an in-house cinema, housekeeping and transportation is provided.

Coral Oaks is located in Palm Harbor near the Gulf Coast and has all of the living arrangements needed for the independent living with a fully equipped kitchen. For the assisted living residents a kitchenette is available.

There are six floor plans including a one-bedroom for those on a fixed income.

Coral Oaks provides weekly housekeeping, daily resident safety checks, an on-site clinic with access to a physician; a library, beauty/barber shop; card and game area; country store; and computer lab.

Lake Juliana Estates is one of the retirement homes Florida poses for those looking for a waterfront resort for the active living. Lake Juliana is located in Auburndale between Orlando and Tampa; a gated lake front community surrounded by the perfect setting for recreation and water sports:

Fishing
Boating
Skiing
Kayaking
Canoeing
Florida also offers the Lifelong Learning College with is a publically financed learning options for senior citizens to attend local colleges and university free of cost.
Retirement homes Florida options for the 55+ is spread across the state with multiple types of care and numerous types of housing preferences.
Return from Retirement Homes Florida to The Best Places to Retire Home Page