Retirement Homes for Rent – What You Need to Know
Retirement homes for rent are defined as housing complexes designed for older adults who are generally able to care for themselves.
Characteristics of Retirement Homes
There are seven characteristics necessary to qualify as a retirement community:
The community must be intentionally planned for older adults
The community must be age-restricted or age-qualified
Residents must be partially or fully retired
The community must be bounded by a geographic area
The community offers shared services or amenities
Residents must relocate to live in the community
Less than 50% of the residents are receiving personal care services.
Ownership Versus Renting
If you aren't sure if you should own or are considering one of the retirement homes for rent, there are two questions you need to answer: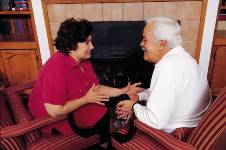 Do you view a home or condo as a potential investment opportunity or just another cost of living?
Are you prepared for the unexpected expenses of ownership, such as replacing a furnace or a new central air conditioning system?
Answering these questions, you'll quickly ascertain if you should own or if you should consider retirement homes to rent.
Types of Senior Housing
When considering retirement homes for rent, you'll discover there are several types of housing available:
Independent living communities, which offer no personal care services
Congregate housing, which includes at least one shared meal per day with other residents
Mobile homes or RV's for active adults
Subsidized housing for lower income older adults
Leisure or lifestyle oriented communities, which include various amenities
Continuing Care Retirement Communities (CCRC), which is a combination of independent living, assisted living and nursing care in a single setting.
In the last few years, Alzheimer's and dementia care have been added.
Retirement Homes for Rent Fees
CCRCs require a sizable entry fee plus monthly maintenance fees, in exchange for a living unit, meals and health care coverage up to the nursing home level.
These costs vary widely depending on several factors:
Luxuriousness of the facility, the size and type of housing unit, whether the person enters alone or with a spouse, and how much future care is covered.
Fees tend to be expensive and usually do not include additional services such as phone and television.
Residents should plan on a 3-6% increase in monthly fees each year.
CCRC's usually offer various payment plans:

Life care: residents pay a large entrance fee, averaging $270,000 and pay a set monthly fee averaging $2,750 that does not increase if additional heath care is needed
Modified: residents pay a lower entrance fee, averaging $239,000 and the initial monthly fee averages $2,400 covering a certain amount of higher-level care.
The monthly fees rise when further care is needed; assisted living averages $4,400 and nursing care averages $8,200
Pay as you go: residents pay a lower entrance fee, about $238,000, but initial monthly fees average $2,000 and increase when additional care is needed. Assisted living averages $4,300 and nursing care averages $7,700
Some retirement homes for rent are rented out on a month to month basis with health care coverage paid at the time of need rather than the type of coverage you can afford.
Senior Cohousing
If you can't afford to live in one of the retirement homes for rent by yourself, senior cohousing may be the solution for you:
Senior cohousing is a living arrangement in which multiple individually own a housing unit and is oriented around a common open area and a common house.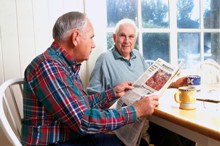 Residents rent and actively cooperate together to live in a neighborhood.
Studio residencies in the common house provide living quarters for home health aides whose services may be shared by several residents.
There are several defining characteristics for cohousing:
Participatory process – the future residents participate in the design so that it meets their needs.
Neighborhood design – the physical layout and orientation of the buildings encourage a sense of community
Common facilities
Resident management
Non-hierarchical structure and decision making
No shared community economy
Naturally Occurring Retirement Communities
When you are searching the retirement homes for rent and you are gathering information, you should also understand what naturally occurring retirement communities means.
Naturally occurring retirement communities (NORCs) is referred to as ageing in place. NORC means people retire in their existing homes and encourages communities of seniors to band together to provide mutual assistance.
These communities may involve low-income residents receiving a richer mix of public services through the NORC model. People of all income levels get together to furnish cost-effective transportation services.
There are NORCs for relatively affluent households that may charge $1,000 or even more in annual dues to support staffers who provide a rich variety of support services and cultural enrichment activities.
NORCs can be very effective mechanisms to identify populations of people who need government-provided services and then provide those services in cost-effective ways.
Example of One of the Retirement Homes for Rent
An example of one of the retirement homes for rent is Preston Pointe Apartments in Indianapolis, Indiana. A one-bedroom, one bath apartment with ceiling fans, dishwasher, large closets, stand up showers, washer and dryer connections and patio or balcony is $515.00 per month. This gated community has an elevator, community room, fitness center, meeting and library with computers.
When thinking about retirement homes for rent, you'll find various types of housing and care in any setting you prefer for a price within your budget.
Return from Retirement Homes for Rent to The Best Places to Retire Home Page