Retirement Living in Portland, Oregon Means Beautiful Scenery and an Active Lifestyle

With retirement living in Portland, Oregon you'll have beautiful scenery and a plethora of living choices.
What You Need to Know about Portland
The total population in Portland is 537,000 and a fourth of that is over 55 years of age. The winter months average 32 degrees and summers average 75 degrees. It rains about 63 inches a year. Portland experiences warm and relatively dry summers and chilly, moist winters.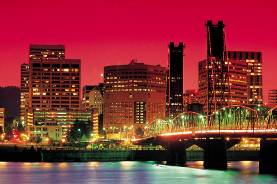 Portland is located in the Pacific Northwest, near the confluence of the Willamette and Columbia Rivers. The city is in the Marine west coast climate region marked by war, dry summers and wet but mild winters, which is ideal for growing roses.
Portland is often awarded the "Greenest City in America," and ranks among the world's top 10 greenest cities.
Cost of Living in Portland
The cost of your retirement living in Portland, Oregon looks something like this:
The median home price is $278,000
The median household income is $43,000 for the 55+ age group
The overall household income is $41,000
The maximum state income tax is 9%
There isn't any state sales tax
Portland has low energy cost
Living Options in Portland
As you plan your retirement living in Portland, Oregon, you'll want to know your living options. Portland is one of the most livable cities in America, offering a great public transportation system. The Portland metropolitan area follows the Willamette River and the Interstate 5 corridor.
If you prefer a house with your own back yard to garden, every Portland neighborhood offers something unique:
$349,000 for 1,100 square feet, 2 bedrooms and 1 ½ baths
$329,000 for 1,100 square feet, 2 bedrooms and 2 baths
$297,000 for 1,200 square feet, 2 bedrooms and 2 baths
$275,000 for 860 square feet, 2 bedrooms and 1 ½ baths
$227,000 for 600 square feet, 1 bedroom and 1 bath
If you prefer a resort style retirement, your retirement living in Portland, Oregon will provide you with independent living options. There are spacious apartment homes and studios with one bedroom and two bedroom floor plans with up to 1,600 square feet with full-sized kitchens and living rooms. The communities have scheduled activities and a social director.
A few of the communities include:
Horton Plaza located in Southern Oregon offering the finest retirement living in Portland, Oregon. Horton Plaza provides an active retirement living in a quiet, convenient neighborhood close to shopping, entertainment and health facilities.
Veranda Park offers a magnificent view of the rolling hills of East Medford offering an unmatched combination of amenities, services and activities.
Terpening Terrace presents an elegant retirement living in Eugene. You'll live in luxury with prestige and sophistication, the quality of living is unprecedented.
No matter what your preferences, you'll have your choice of condos with exercise and therapy pools, fitness rooms, cafes and community centers.
Portland neighborhoods offer something unique to bring to the table. Retirement living in Portland, Oregon is great because it's not spread out too far which makes riding a bike or walking so much more enjoyable. Portland prides itself on supporting the local business owners so you can expect to find many new and unique restaurants and shops of all different varieties.
Oregon Cuisine
Portland has a growing restaurant scene, and among three nominees, was recognized by the Food Network Awards as their "Delicious Destination of the Year: A rising city with a fast-growing food scene."
The New York Times also spotlighted Portland for its burgeoning restaurant scene in the same year and Travel + Leisure ranked Portland number 9 among all national cities. The city is also known for being the most vegetarian-friendly city in America.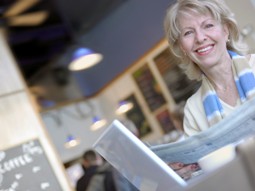 Portland has been named the best city in the world for street food by several publications including U.S. News.
Food cart pods spread throughout the city have come to define the scene, appearing frequently on television programs and becoming popular destinations themselves.
In addition to beer, Portland has become known as a premier coffee destination in the Pacific Northwest. The city is home to the original Stumptown Coffee Roasters, well known as one of the nation's highest quality direct-trade roasteries as well as dozens of other micro- roasteries and cafes.
Recreational Options in Portland
Portland is home to a full array of activities for your retirement living in Portland, Oregon:
14 square miles of parks and green space
23 private golf courses
35 public swimming pools
216 health clubs and gyms
7 movie theaters
11 museums, including: The Oregon Museum of Science and Industry, The Portland Art Museum, the city's largest art collection and The Oregon History Museum
The OMNIMAX Dome Theater
The OMSI Kendall Planetarium
Shopping in Oregon's coastal towns
Hiking trails with handicapped-accessible nature trails
Cyclists with unlimited mountain biking
Skiing
Camping
Fishing
When it's time to come inside from the trails, slopes or fairways, the fun continues with concerts, theatres, fine dining and shopping. With your retirement living in Portland, Oregon you will be surrounded by the city's beauty.
The Uniqueness of Portland
Portland is home to the Oregon State Fair, the Salem Art Fair & Festival, PGE Festival of Lights Holiday Parade, The Jefferson Mint Festival, the Aurora Colony Day and the Confederated tribes of the grand Ronde Annual Pow Wow.
Portland lies on top of an extinct Plio-Pleistocene volcanic field known as the Boring Lava Field. The dormant but potentially active volcano Mount Hood is to the east of Portland and easily visible from much of the city during clear weather. The active volcano Mount Saint Helens to the north in Washington State is visible in the distance from high-elevation locations in the city and is close enough to have dusted the city with volcanic ash after the eruption in 1980. Mount Adams, another prominent volcano in Washington state to the northeast of Portland, is also visible from parts of the city.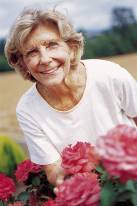 Portland has beautiful parks and rose gardens, amazing views and rivers scattered everywhere. Why not consider retirement living in Portland, Oregon, life is definitely wonderful in "The City of Roses."
Return from Retirement Living in Portland, Oregon to The Best Places to Retire Home Page