Discover Retirement Villages Scotland for An Exciting Retirement

If you want to live in one of the retirement villages Scotland has available, here are a few interesting facts about the country. Scotland is a part of the United Kingdom occupying the northern third of the island.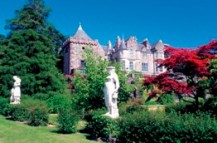 Scotland is positioned with England at its border to the south, the Atlantic Ocean to the north and west bounded by the North Sea to the east, and the North Channel and Irish Sea to the southwest. Scotland has almost 800 islands with a population of over five million.
Retirement Villages Scotland Examples
You'll find diversity in the retirement villages Scotland has available:
Inchmarlo Retirement Community is located in Banchory, Aberdeenshire Scotland. Inchmarlo is a continuing care retirement community within a 100 acre garden estate with a Georgian mansion house for those over 55 years of age.
The community includes 103 flats, bungalows; one, two or three bedrooms including mobility and wheelchair standard properties.
A few of the social activities are: exercise classes; arts and crafts; card games and concerts. Pets are allowed and there is a community alarm service.
Firhall Village is another of your choices for retirement villages Scotland has available. Located in Nairn, Nairnshire Scotland, Firhall is on the banks of the River Nairn and provides secure living in a unique concept village, laid out in landscaped mature parkland.
A country club facility offers a reception area, lounge, library, and fitness room.
Firhall is an age exclusive housing community with 89 flats, bungalows, and cottages with two or three bedrooms. Cats are the only pets allowed.
There is a lounge, garden, and community center. New residents aged 45 and older are accepted.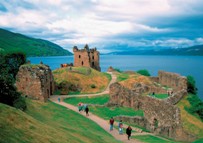 Highland Park Private Retirement Village is a new development for your retirement villages Scotland options. Highland Park is an age exclusive housing with 50 flats, bungalows with one, two or three bedrooms and includes wheelchair standard properties. New residents aged 55 and up are accepted.
Auchlochan Retirement Village is located in Lesmahagow, Lanark, Lanarkshire Scotland. The courtyard care suites and apartments were designed for independent living with all of the benefits of 24-hour care.
The apartments are self-contained with a fully functional kitchen and modern bathroom.
Auchlochan has 435 flats, cottages with studio, one bedroom and two bedrooms; a lounge area, dining room, guest facilities, garden, hair salon, and library.
Residents can rent, referred to as social landlord, leasehold, or shared ownership.
Scotland's Healthcare System
For your retirement villages Scotland considerations you should be familiar with the country's healthcare services and appreciation for its senior citizens.
Scotland provides many healthcare services in various locations:
Sixty-seven physicians cover a comprehensive range of specialties including, but not limited to: anesthesiology, cardiology, dermatology, emergency medicine, family medicine, gastroenterology, general surgery, occupational medicine, orthopedics, urology, and vascular surgery.


Scotland Cancer Treatment Center provides complete oncology services to patients.



Scotland Urgent Care and Occupational Health offer non-emergency patients with shorter waiting times and lower costs than a visit to the Emergency Center.
The Scotland Imaging Center and Specialty Clinics services include mammography, ultrasound, and general x-ray.
The Edwin Morgan Center provides long-term skilled and intermediate nursing care and accommodates 50 residents.
Scotland Memorial Hospital includes: nuclear medicine, CT scanning capability in both the Imaging Department and in the Emergency Center, laser surgery, and Positron Emission Tomography (PET) scanning.


Cardiopulmonary Rehabilitation Program enhances the health of patients with heart disease or certain breathing problems or diseases.


The Community Health and Rehabilitation Center offers services in the areas of urgent care and occupational medicine, cardiopulmonary rehabilitation, wound care, and physical rehabilitation, which includes speech, occupational and physical therapies.
Scotland's Seniors
If you are considering moving to one of the retirement villages Scotland has for you to choose from, Scotland provides energy grants for those individuals 60 and over.
Warm Front provides grants up to £3,500 for heating and insulation measures in low income and other vulnerable households.

The maximum grant for an oil central heating system is £4,000.

To qualify households must:

Be in receipt of designation income related benefit or tax credit and have a child under 16, or
Be in receipt of a designated disability related benefit, or
Be aged 60 years or over and in receipt of an income related benefit

If you have previously received a grant from the Warm Front program, you

can re-apply and the same measurement will be used.

Warm Deal is available if you or your spouse is in receipt of certain income-related benefits or are aged 60 or over. You may be eligible for a grant of up to £500 to have your home insulated under the Scottish Government's Warm Deal.

If you are 60 or over, you can get a smaller grant of up to £125.

The Central Heating Program provides a central heating system, insulation measures, energy advice and an optional benefits check to people 60 and over and to tenants of local authorities and housing associations.

Claimants must live in a home without central heating or where the existing system is broken and beyond repair.
There are several initiatives in Scotland specifically created to help the senior citizens. One of these initiatives is the Scottish Senior Citizens and Pensioners (SSCUP), which has nine key objective for the elderly in Scotland:
An index linked basic weekly state pension for all senior citizens
Remove all senior citizens from poverty in Scotland
Abolition of means-testing for senior citizens
Replace the council tax with a fairer system based on ability to pay
Local authorities to set up more residential homes for senior citizens
Free nationwide travel for all senior citizens – out with peak travelling times
50% reduction in television licenses for senior citizens aged 60-75
50% reduction in road tax for all senior citizens
Establish a Scottish Lottery, with all profits going back into the community
Scotland enjoys three official languages: English, Scots, and Scottish Gaelic. Scotland residents also speak Gaelic, mostly in the Western Islands.
Scotland residents have a strong sense of faith with Christianity representing all but 2% of the population that practices a faith. More Roman Catholics are located in the western portion of the country.
Scotland Tidbits
If you want to live in one of the retirement villages Scotland has, here are a few tidbits you might find interesting.
Scotland's weather is split between the mountains and the lowlands. Winters average 43 degrees and summers teeter around 65 in the lowlands and slightly lower in the mountains.
Scotland enjoys independent representation at many of the international sporting events: FIF World Cup; Rugby Union World Cup; Rugby League World Cup and Cricket Work Games.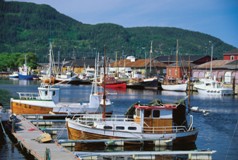 For the Olympics, Scotland's athletes are part of the Great Britain team.
Curling is another popular sport for all age participants. Curling is like bowling on ice with opponents on the ice with you.
For art and culture enthusiast, the Edinburgh's International Festival of Music and Drama draws 300,000 visitors each year. The Scottish National Orchestra and the country's opera and ballet companies, which are supported by the Scottish Arts Council, are widely acclaimed.
As if all of these reasons aren't enough to help you decide to move into one of the retirement villages Scotland provides, you'll have a plethora of options for your taste buds.
Your cuisine options include:
Wood-smoked haddock
Bannocks is a barley and oat-flour biscuit baked on a griddle
Aberdeen-Angus breed of beef cattle, which is renowned for their rich and tasty meat, makes excellent steaks.
Scotch Broth or Hotch Potch is a rich stock traditionally made by boiling mutton, beef, or chicken.
Black Bun is a very rich fruit cake, with raisins, currants, almonds and brown sugar with a pinch of cinnamon and ginger.
Colcannon is a dish found in the Western Islands of Scotland. It is made from boiled cabbage, carrots, turnip and potatoes and is seasoned with salt and pepper and is served hot.
Scottish Salmon is found in the Rivers Tay and Tween by local fisheries.
Porridge is a simple dish, made of boiled oatmeal.
You'll never be hungry or bored if you decide to live in one of the retirement villages Scotland has and you'll have your choice of living options and level of care.
Return from Retirement Villages Scotland to The Best Places to Retire Home Page