Retiring in Florida Means Sunny Days Ahead

If you are considering retiring in Florida, you'll enjoy the activities; have plenty of living options and good weather almost every day.
Moving to Florida
When retiring in Florida, you'll need to obtain your Florida driver's license or identification card. You'll also need to notify the office of the clerk of the circuit court whether Florida will be your permanent home or if you maintain a second home in another state. You'll have to choose which home you consider your primary residence.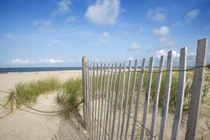 One of the unique laws of Florida is regarding what is considered a 55+ community. The housing must be intended and operated for occupancy by persons 55 years of age or older and meet the following requirements:
At least 80% of the occupied units are occupied by at least one person 55 years of age or older.
The facility or community publishes and adheres to policies and procedures that demonstrate its intent to in fact be a provider of housing for older persons.
The facility or community complies with rules established by the U.S. Department of Housing and Urban Development (HUD) for verification of occupancy.
Choosing a Location
You're ready to take the plunge and retiring in Florida is in your plans. You'll have your choice of the Atlantic Ocean to the east, the Gulf of Mexico to the west or Inland.
You'll have over 1,300 miles of coastline, the longest coastline in the contiguous U.S.
There are six regions in Florida: Northwest, Northeast, West Central, East Central, Southwest or Southeast.
With the abundance of housing options it can be a bit overwhelming when looking at all of your retiring in Florida options. You want your city and housing choices to meet your lifestyle needs. Whether you prefer a small neighborhood, college town or a large urban city, you'll also have your choice of living options:
single family dwellings
condominiums
apartments
villas
retirement communities for independent living
retirement communities for assisted living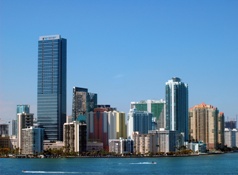 The largest metropolitan area in the state as well as the entire southeastern U.S. is the South Florida metropolitan area, with 5.5 million people. The Tampa Bay area with over 2.7 million people; is the second largest metro area and Greater Orlando, with over 2.1 people is third.
Property owners can gain a homestead tax exemption for their primary residence, and additional exemptions are available to homeowners age 65 and over.
The primary source of revenue for the state government is sales tax; for the cities and counties the source of revenue is property taxes.
Florida is a low per capita energy user. It is estimated 4% of the energy in the state is generated through renewable resources. New real estate development along the coastline with high rise condominiums.
Baby boomers are driving the vacation home market. The typical buyer is 55 years old, with a household income of $77,000; 71% have no children under the age of 18 living at home. The state sales tax rate is 6.25% except food and medicine is exempt.
There isn't any inheritance tax or state personal income tax.
Florida Fun Facts
When retiring in Florida, you'll be in good company, eight of the 10 most popular retirement cities in the U.S. are in Florida. Retirees find a sense of comfort in numbers and are drawn to areas where seniors share similar lifestyles; 1,000 people are moving to Florida every day. Almost two-thirds of the population in Florida was born in another state, the second highest in the country.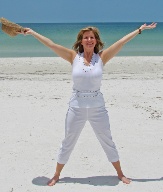 2011 Estimated Population 19 million
Persons 65 years and over 17% of the population
Homeownership rate 70%
Median value of owner-occupied housing units $205,000
Per capita income $26,551
Retiree Activities in Florida
When retiring in Florida, you'll discover the advantages and recreational opportunities available for the 55+ crowd. The state has more than 1,200 golf courses; Palm Beach County has more golf courses than any other county in the country.
The Panhandle has the Falling Waters State Park; the state's highest waterfall pours up-side down into a sinkhole.

When your grandchildren visit, they can participate in the annual envirothon in Wakulla.
Gainesville is an outdoor enthusiast's dream when retiring in Florida. The water activities include: fishing, snorkeling, canoeing, diving and kayaking.

For land lovers you'll have hiking and biking options.

The Santa Fe College Teaching Zoo is located in Gainesville and provides a sanctuary for wildlife.
Jacksonville has beaches, golf courses and nature trails. Within Jacksonville there are smaller communities for you to consider when retiring in Florida. You'll have your choice of nearby shopping malls and medical centers but with the small town feel.Retiring in Florida is an exciting time for you and your options are endless

Return from Retiring in Florida to The Best Places to Retire Home Page