Retiring in Texas is like Discovering Your Inner Cowboy

Are you considering your retirement options? How about retiring in Texas, the second most populous state in the U.S., with an area of 268,000 square miles. It's almost twice as large as Germany or Japan. Texas is in the south-central part of the U.S. and three of its borders are defined by rivers.
Texas Climate
If you are retiring in Texas, the climate is humid-sub tropical, strongly influenced by the Gulf of Mexico. Summers are hot and humid and the winters are mild, particularly in southern Texas.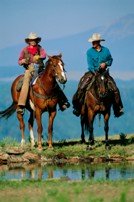 When retiring in Texas you'll enjoy the multiple climate zones:
Panhandle of the state has colder winters than North Texas
Gulf Coast has mild winters
Texas averages 54 inches of precipitation per year
Snowfalls multiple times a year in the Panhandle and mountainous areas of West Texas
North Texas will see snow once or twice a year at the most
Central and East Texas see snow every few years
The highest summer temperature in Texas: 80 degrees in the mountains; 100 degrees in the Rio Grande Valley and everywhere else teeters around 90 degrees
Texas Economy
When retiring in Texas you'll enjoy the advantages of living in a large populated state, with over 25 million people calling Texas home. The heavy population; abundance of natural resources; and thriving cities have contributed to a large and diverse economy.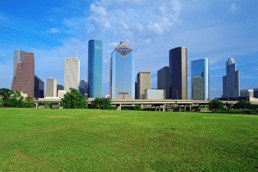 A few things you need to know about taxes in Texas:
There isn't any state income tax
The state assesses the property taxes – which was recently lowered in exchange for increasing taxes on cigarettes
Texas does not have any inheritance or estate taxes
The state sales tax rate is 6.25%
There is a discretionary local taxing jurisdiction, which may impose sales and use tax up to 2%
For every dollar Texans paid to the federal government in federal income taxes, the state received 94 cents in benefits
Texas Culture
When retiring in Texas you'll quickly learn the historical culture of the state has remained some 200 years later. The whole of Texas culture comes from a blend of Southern (Dixie), Western (Frontier), and Southwestern (Mexican/Anglo Fusion) influences, varying in degrees of such from one intrastate region to another.
A popular food item, the breakfast burrito, draws from all three, having a soft flour tortilla wrapped around bacon and scrambled eggs or other hot, cooked fillings. Adding to Texas's traditional culture, immigration has made Texas a melting pot of cultures from around the world.
Healthcare in Texas
When you are retiring in Texas the state's healthcare system is a significant consideration.
Here are a few things to consider:
Texas ranks close to last in access to healthcare; quality of care; avoidable hospital spending; and equity among various groups.
Texas also has controversial non-economic damages caps for medical malpractice lawsuits, set at $250,000, in an attempt to curb rising malpractice premiums, and control escalating healthcare costs.
Many elite research medical centers are located in Texas. The state has nine medical schools; three dental schools; and two optometry schools.
The Texas Medical Center in Houston holds the world's largest concentration of research and healthcare institutions, with 47 member institutions.
Texas Medical Center performs the most heart transplants in the world.
San Antonio's South Texas Medical Center facilities rank sixth in clinical medicine research impact in the U.S.
Where to Live when Retiring in Texas
If you are contemplating retiring in Texas, your options may seem endless.
Here are some cities to consider:
Fort Worth – Fort Worth offers the western flare (you can wear a big hat and not look out of place) but also packs an artistic punch with museums, performing arts, and botanical gardens. Fort Worth also has 16 hospitals and 60 clinics in the vicinity.
Dallas – Dallas offers culture, luxury and a great view. The city is packed full of theatres, restaurants, lavish senior housing options, 82 libraries and over 20,000 parks.
Austin – Austin is known for its burgeoning music and film scenes. Austin is the cultural capital of Texas with a great opportunity to expand your intellectual horizons.
San Antonio – San Antonio is known for the 20 million tourists visiting the city each year and has a strong military presence. The cultural scene is full of museums and theatres.
The Texas certified retirement community programs are run by the Texas Department of Agriculture. There were 35 communities on the Texas list of certified retirement communities, but the state is regularly adding new communities.
A few of the certified communities are: Lufkin, Athens, Winnsboro, Cuero, Longview, Shelby County and Duncanville. Each of these facilities has gone through a screening process to make sure they are desirable retirement communities.
Texas is the 7th most popular state for retirement so it is no wonder there are many great reasons for retiring in Texas: low costs, plenty of space, warm weather, exciting cities and charming small towns.
Return from Discover your Inner Cowboy by Retiring in Texas to The Best Places to Retire Home Page