Retiring to Arizona for 350 Days of Sunshine in a Year

Retiring to Arizona you'll live in the 16th most populous of the 50 states. Arizona is located in the southwestern region of the country. Of the state's 114,000 square miles, 15% is privately owned and the remainder is public forest, parkland state trust land and Native American reservations.
Arizona Economy
When you are retiring to Arizona, the state's cost of living and economic stability should be one of your deciding factors:
Per capita income is $28,0000, slightly below the national average
Median home prices crumbled in most of Arizona in 2008-2009
In 2010 the median home price in Arizona was $143,000
In Tucson the median home price was $150,000 in 2010
In Phoenix the median home price was $148,000 in 2010
In Prescott, Sedona and Flagstaff real estate prices are higher than the rest of the state
The state sales tax is 6.6%, but not on food for home consumption or on drugs prescribed by a licensed physician or dentist; but some of the Arizona cities, including Phoenix, tax at 2% on food for home consumption.
The state income tax rate is 4.54%
Federal income taxes are not deductible against state taxes
Out of state pensions are fully taxable, social security is exempt
Personal property taxes assessed with certain property tax protections for people 65 and older
The total tax burden in Arizona is the 10th lowest in the country, mostly due to the limitations on property taxes.
Arizona Climate
If you have hay fever or other allergies, retiring to Arizona will be a relief for your sinuses. Arizona's weather is popularly categorized as hot and dry, but what most people outside the state don't realize is that Arizona's climate is actually quite varied.
When you are considering where to retire, weather is a significant factor and retiring to Arizona will offer you a variety of climate conditions.
While Central Arizonans are basking in mild weather with cool breezes in January, folks in Northern Arizona might be swooshing down the state's ski slopes enjoying a cool winter day.
In the summer, Southern Arizonans could be sunbathing, while people in North Central Arizona might slip on sweaters and enjoy the crisp night air.
When retiring to Arizona, you'll find beautiful, perfect weather somewhere.
Even with dividing the state into three regions: Central, Northern and Southern, Arizona's large area and variations in elevation causes a wide variety of localized climate condition. In the lower elevations, the climate is primarily desert, with mild winters and hot summers.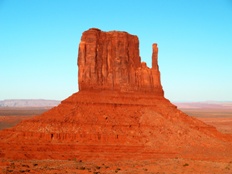 Typically from late fall to early spring, the weather is mild, averaging 60 degrees. November through February are the coldest months with temperatures typically ranging between 40-75 degrees, although an occasional frost is not uncommon.
About midway through February, the temperatures start to rise again with warm days and cool breezy nights. The summer months of June through September bring a dry heat ranging from 90 to 128 degrees, with occasional high temperatures exceeding 128 in the desert area. Arizona's recorded high was 128 degrees at Lake Havasu City, which is in Southwestern Arizona and the all-time record low was minus 40 at Hawley Lake, located in East-Central Arizona.
The Northern third of Arizona is a plateau at significantly higher altitudes than the lower desert, and has an appreciably cooler climate, with cold winters and mild summers. Extremely cold temperatures are not unknown; cold air systems from the northern states and Canada occasionally push into the state bringing temperatures below zero to the northern parts of the state.
Where to Live When Retiring to Arizona
When retiring to Arizona, there are expensive places and inexpensive ones. No matter where you choose to live the scenery is world class. You'll have your choice of a larger more metropolitan region, like Phoenix, and a more sprawling town like Tucson. When comparing the two cities, you should evaluate what you are looking for in a retirement town. Here is a comparison of the two cities only 120 miles apart:
| | | |
| --- | --- | --- |
| Feature | Phoenix | Tucson |
| Population | 1.5 million | 520,000 |
| Location | Northern Arizona | Southeast of Phoenix |
| Size | 1,000 square miles | 475 miles |
| Climate | Hot summers; warm winters | Slightly cooler than Phoenix |
| Cost of Living | Higher than national average | Similar to national average |
| Lifestyle | Urban | Suburban |
| Terrain | Flat | Mountainous |
Tucson has been around a great many more years than Phoenix. Tucson was founded in 1776 (officially) and Phoenix wasn't incorporated until 1861.
Activities When Retiring to Arizona
When retiring to Arizona, the number of activities will seem endless. Your first destination should be one of the seven natural wonders of the world, The Grand Canyon, carved by the Colorado River in Northern Arizona.
Now you are ready to take in some culture with the art centers, concerts for every genre, visual arts, museums, and even swap meets, the zoo, wildlife parks, national and state parks, hiking in the mountains or classes at the University of Arizona through the school's Life Learning Program.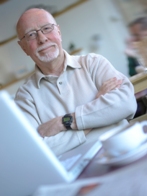 It goes without saying, golf courses abound. Arizona is home to several stops on the PGA Tour. With three state universities and several community colleges, college sports are prevalent in Arizona. Arizona is also a popular location for Major League Baseball spring training, as it is the site of the Cactus League.
You're less than a day's drive from Las Vegas, Los Angeles and San Diego. Ski resorts are less than three hours away.
You have your choice of landscape: desert, water, mountains, valleys and prairies.
When retiring to Arizona there's a little known fact about the state. Arizona is one of two states that does not observe Daylight Savings Time, except in the Navajo Nation, located in the northeastern region of the state (the other state is Hawaii).
The weather and the lifestyle make retiring to Arizona an easy decision!
Return from Retiring to Arizona to The Best Places to Retire Home Page