Santa Rosa, California
Great Place for Single Seniors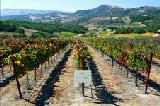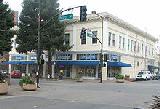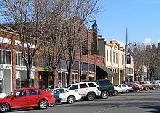 Santa Rosa, California is located 55 miles north of San Francisco. It is a fabulous place to retire for single seniors due to its thriving downtown area, recreational activities, arts and culture, parks and trails.
Here are 5 reasons to retire to this Great City
1. Meet other single people. Once you establish yourself in this new community, ask friends you know to introduce you to other singles. Another great way to meet singles is to head over to the wine country and have a glass of wine. With over 200 wineries in the area, there is no doubt you will meet someone who has the same interests. Santa Rosa is so open that you can ask anyone at the winery if they know of someone who may be right for you. Santa Rose is that friendly!
2. One of the reasons why so many retirees flock to Santa Rosa is the arts and culture. There, you can join the community and participate in art receptions, theatre performances, festivals, and other delightful events. In addition, considered to be one of the best downtown areas, it has three shopping districts, three historic neighborhoods, fabulous restaurants, well-known chefs, and an atmosphere that is both inviting and comfortable.
3. If you love outdoor activities, Santa Rosa doesn't disappoint! The Recreation and Parks Department maintains over 50 parks. They have a carousel, train, Skate Park, sailing, boating, and two year-round swimming centers.
4. Location, location, location! Santa Rosa has the best location for retirees. It offers easy access to highways and has miles of creek paths, bike paths, and amenities that are fabulous and enjoyable for all.
5. With more than 150,000 residents with diverse cultures, you are in for a treat. The weather is in the 70s year round; there are a myriad of restaurants from casual to fine dining including such fare as: French, Italian, Californian, Asian, Mexican, Turkish and Middle Easter, and an abundance of bars, lounges, delis, coffee houses, and markets.
You may be interested to know how Santa Rosa received its name. Well, according to legend, the city was named by Father Juan Amorosa. As the story goes, he baptized a young Native American woman in a stream. Since this baptism took place on the feast day of Santa Rosa de Lima, the stream was named Santa Rosa and to the young Native American as well.
Voted among the top 10 cities for single seniors to retire to, there is no place in the US that affords you a lifestyle with so much diversity, friendly people, recreational activities galore, and quite a history as well.
What are are You Looking For?

From Santa Rosa, California to Great Places for Single Seniors